Battery Solutions for Renewable Energy
Renewable energy applications such as solar, wind and tidal do not always produce their energy at times of maximum requirement. Power Sonic's high cycling performance batteries allow that energy to be stored at times of low demand and then released into the grid when demand is at its peak.
Batteries
Battery Chargers
Energy Storage Solutions
We have a proven range of SLA and LiFePO4 battery chargers that meet worldwide safety standards. Our battery chargers have been built and configured with safety and compliance in mind.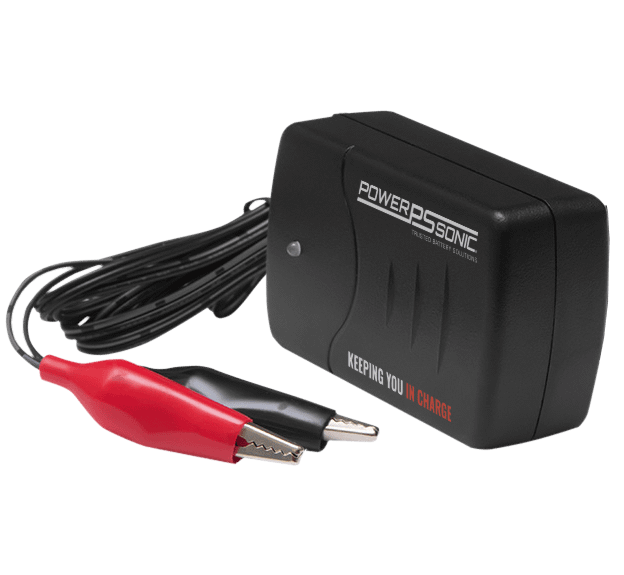 ACX SERIES
SLA Battery Chargers
The ACX series of sealed lead acid (SLA) battery chargers are 'switching' type devices that operate without transformers. DOE compliant battery chargers.
View ACX Series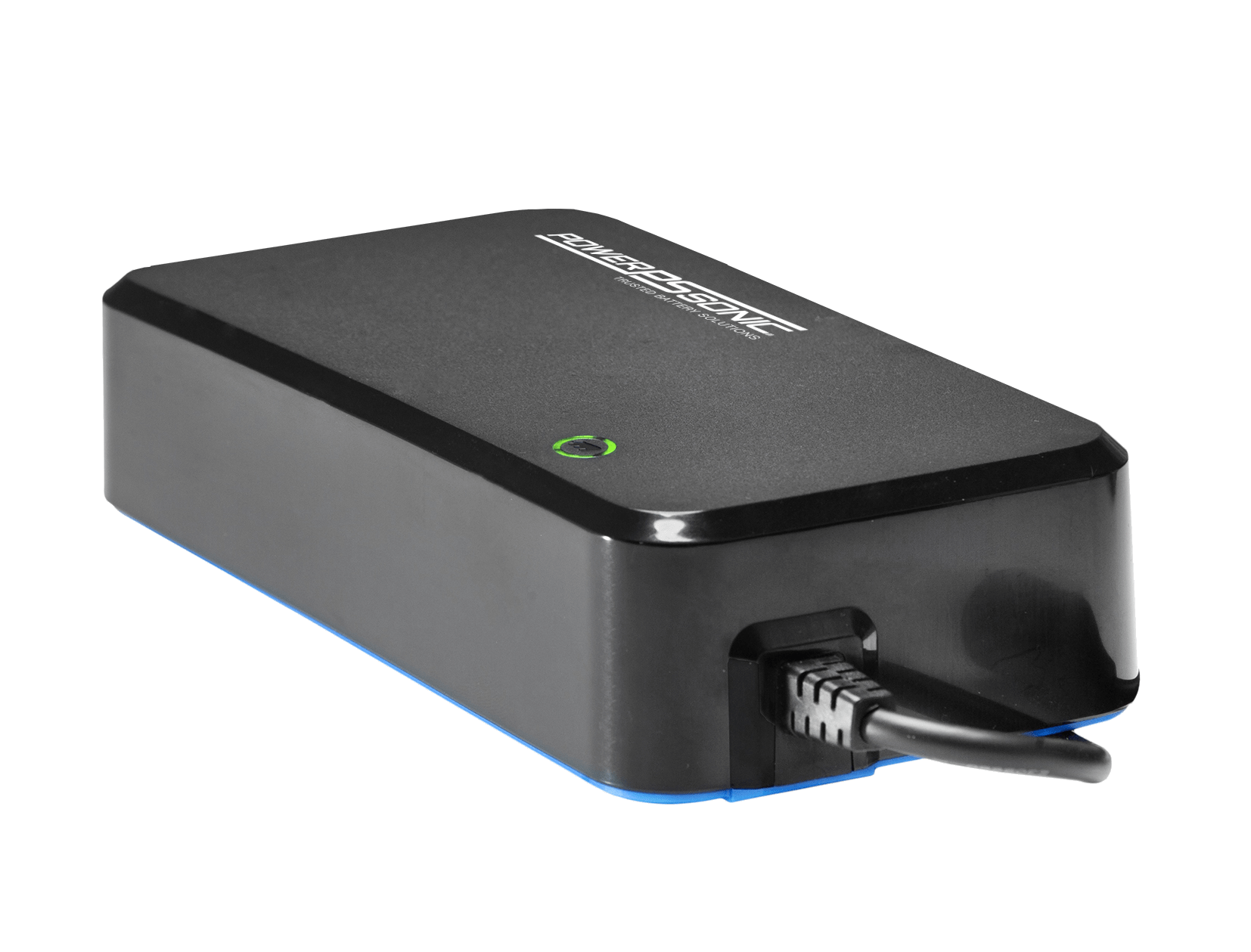 LIFE SERIES
LiFePO4 Battery Chargers
High-quality battery chargers specifically designed for lithium iron phosphate (LiFePO4) batteries.
View LiFe Series

EVESCO's energy storage solutions have been developed on the back of over 50 years of expertise and innovation in battery and power conversion technology and designed for a variety of applications, including renewable energy storage, backup power and grid demand response.
ALL-IN-ONE ESS
Energy Storage Systems
EVESCO's all-in-one containerized Energy Storage system (ESS) comes complete with battery, PCS, HVAC, fire suppression, and intelligent controller delivering outstanding performance and a long lifespan.
View ESS Solutions

Keeping you in charge with Reliable and Innovative battery solutions
Power Sonic has been developing, manufacturing and distributing battery solutions to the renewable energy industry for many years. As one of the world's leading battery suppliers, we have extensive experience with providing solutions to a wide range of renewable energy applications from off-grid solar energy storage to wind turbine vane control and large scale renewable energy storage (RES).

Renewable energy sources such as solar, wind, tidal and wave are intermittent and can vary greatly throughout the day, with the generated energy dependant on natural forces and not on actual energy demand, our batteries allow energy to be reliably stored at times of low demand and then released into the power grid when the demand peaks. In addition, renewable energy sources are often located away from grid connection. This is overcome by off-grid systems, these use batteries to store the energy and they can range from small off-grid systems up to large scale smart grids.

Large scale renewable energy systems are usually connected directly to the grid and will not need batteries to store energy, with that being said there are various other applications other than energy storage that will require a reliable battery including; vane control, UPS, spinning reserve in hybrids and pylon drives. We are continuously improving our portfolio of energy storage solutions and developing new battery technologies to meet the demanding technical and environmental needs for the renewable energy industry. Our wide range of battery solutions for solar panels, wind turbines and energy storage have been specifically engineered to provide a high cycling life and excellent reliability in even the harshest environments.
Batteries for renewable energy
Power Sonic offer a complete range of batteries to provide reliable, long-lasting backup power for photovoltaic (PV) and renewable energy applications where deep cycles are required. With an extensive range of absorbent glass mat (AGM), gel, lithium and OPzV, 2V, 6V and 12V batteries, you can be sure we have the right battery solution to suit your specific renewable energy storage application. More and more companies are turning to renewable energy and the need to have these renewable energy resources optimized is critical for optimum performance. We are committed to the research and development of new battery technologies that will support renewable energy applications like solar and wind.
Advanced Energy Storage Solutions
EVESCO, a Power Sonic company, offers energy storage solutions that can seamlessly integrate with multiple renewable energy generation sources such as solar and wind to shave peak energy usage, lower demand charges and generate additional revenue streams from grid demand response programs. The micro-grid capability combines renewable energy and energy storage to provide clean and resilient power. The advanced energy storage solution can integrate with existing renewable energy systems to provide smarter and more efficient energy management.
Learn more about battery energy storage
Battery solutions for demanding environments
Many of today's renewable energy systems have to deal with extreme temperatures, remote locations, increased power demands and harsh operating environments. Power Sonic have developed a range of battery solutions that provide more power than traditional lead acid batteries, these include our 20 year life tubular gel PS-OPzV series and long life PG series, both of which provide unrivalled performance even in the harshest and most demanding environments.
Custom Battery Solutions
With decades of experience in providing energy storage solutions to the renewable energy industry, you can rely on Power Sonic's energy storage expertise for the specific needs of your application. We offer a full line of batteries from 12V deep cycle gel and deep cycle AGM to LiFePO4 and tubular plate OPzV. If you cannot find the right battery for your requirements or would like to discuss your power requirements please our team of expert engineers who will work with you to find the best possible solution for your specific needs.
Energy Storage Solutions For Renewables
Looking for energy storage solutions for your solar, wind, or hydro projects? Learn more about EVESCO, a Power Sonic company
EVESCO - Energy storage solutions
Speak to an expert
If you need help selecting the right battery or energy storage solution for your particular requirements feel free to contact us, we have a team of highly trained experts that will be more than happy to help.
link
DOWNLOAD THE POWER SONIC PRODUCTS BROCHURE
DOWNLOAD
The Power Sonic Brand Promise

Quality
Manufactured using the latest technology and stringent quality control, our battery products are designed to exceed in performance and reliability.

Experience
Our focused approach to exceptional end to end customer experience sets us apart from the competition. From enquiry to delivery and everything in-between we regularly exceed our customers' expectations.
Service
Delivery on time, every time to customer specifications. We pride ourselves on offering tailored service solutions to meet our customers' exact specifications.