Mobile Off-Grid EV Charging With Integrated Battery
EVES SERIES FEATURES
Off-grid, mobile EV fast charging
Combining the latest in DC fast charging technology with the safest lithium battery chemistry
Recharge EVES's battery pack via the grid or a DC fast charging station
Configured with CHAdeMO, CCS, and GB/T charging cables for flexible multi-protocol charging
Excellent battery performance with over 6000 cycles
200 VDC - 920 VDC output voltage
Can be customized with a variety of power outputs and battery capacities
Can be mounted inside a vehicle to provide emergency EV charging assistance
Start charging instantly with immediate deployment
Ideal for various applications, including EV breakdown services, emergency/disaster response, fleet operations, and much more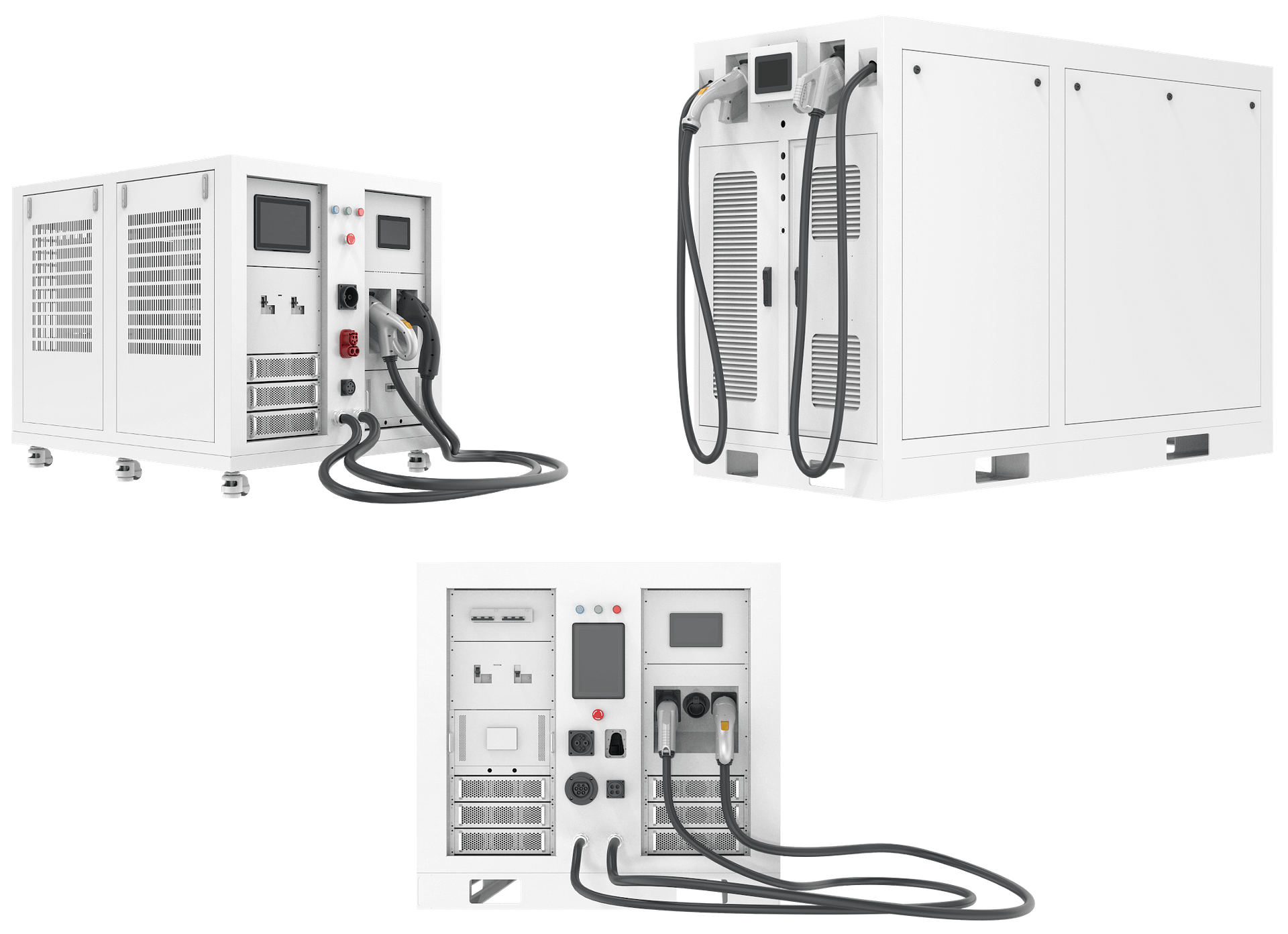 Grid Independent
EVES's off-grid EV charging stations ensure reliable charging in remote areas or during outages by utilizing its integrated battery, freeing users from grid dependence

Flexible EV Charging
Charge a wide range of electric vehicles with multiple charging protocols, including CCS 1, CCS 2, CHAdeMO, and GB/T

Versatile Recharging
The ability to recharge the mobile EV charging station via the grid or a DC fast charging station

Enhanced Productivity
The ability to recharge the mobile EV charging station via the grid or a DC fast charging station
See the full range of EVESCO products and solutions
Download Now
Learn how EVESCO energy storage can create value for your business
Learn how EVESCO energy storage can create value for your business
Evesco Contact
Looking for portable EV charging solutions that connect to the grid?
Learn more about EVESCO's portable fast charging solutions
link
Quality
Manufactured using the latest technology and stringent quality control, our battery products are designed to exceed in performance and reliability.
Experience
Our focused approach to exceptional end to end customer experience sets us apart from the competition. From enquiry to delivery and everything in-between we regularly exceed our customers' expectations.
Service
Delivery on time, every time to customer specifications. We pride ourselves on offering tailored service solutions to meet our customers' exact specifications.