Find the best battery charger
Power Sonic's range of battery chargers have been engineered for efficiency and reliability.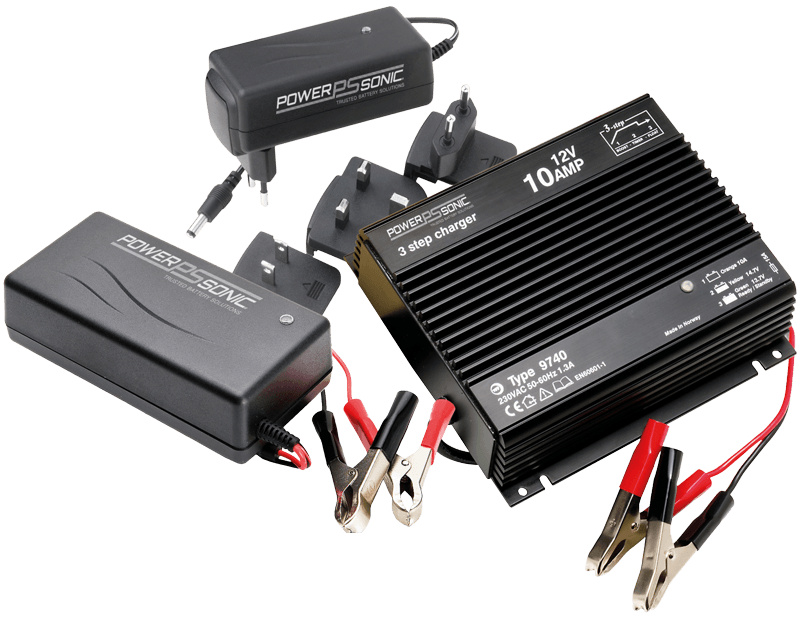 Power Sonic offers a wide range of sealed lead acid and lithium battery chargers that meet the needs of a variety of input voltages including models with universal input, plugin and desktop configurations and added features such as shock/waterproofing and microprocessor control.

Our battery specification sheets and individual battery web pages recommend the most suitable chargers to use with that model. If you are unsure as to which charger is the best for your charging application please contact us and our team of expert engineers will be more than happy to help.

We offer durable, dependable and convenient battery chargers configured and calibrated specifically for the Power Sonic range of batteries. All of our chargers meet worldwide safety standards and are UL recognized.
ACX Sealed Lead Acid Series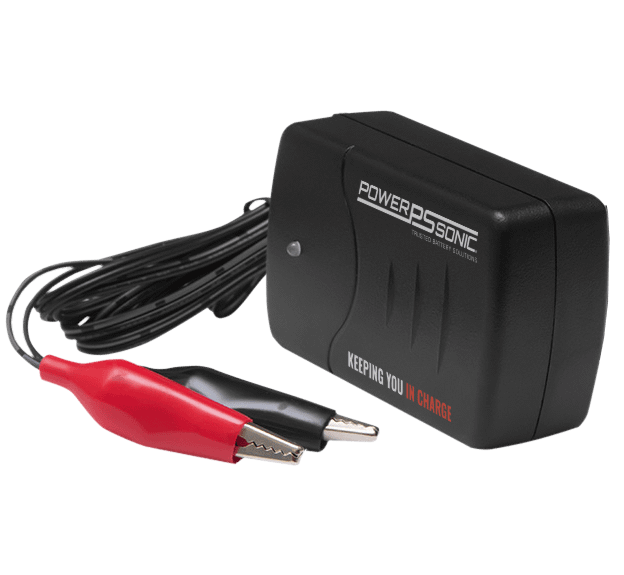 100VAC - 240VAC switch mode sealed lead acid battery chargers which operate without the use of transformers. Ideal for cyclic applications where recharge time is critical and timely charge termination cannot be counted on. DOE compliant chargers available with NEMA-A, CEE-C and BSG input plugs to meet global market requirements.
View ACX (SLA) Series
LiFe Lithium Series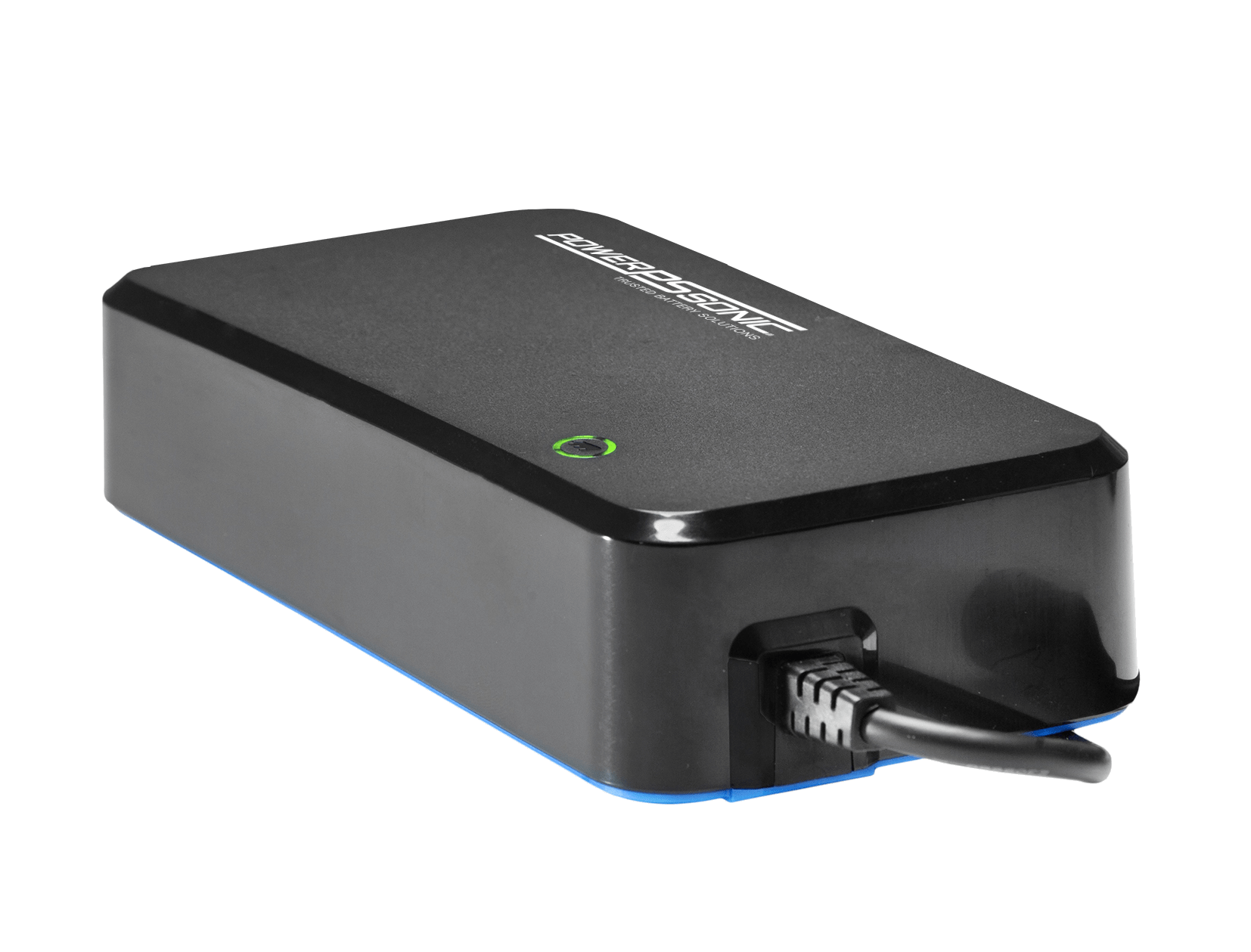 Lithium iron phosphate battery chargers featuring an intelligent 3-step charging logic. With EN 60601-1, UL, CE and DOE compliance, these LiFePO4 battery chargers can be used in a variety of applications ranging from consumer electronics to medical devices.
View LiFe (LiFePO4) Series
Electric Vehicle Charging
State-of-the-art Level 2 (AC) and Level 3 (DC) electric vehicle charging stations. Including stationary, portable and completely off-grid EV charging solutions to meet your needs.
View Commercial EV Charging Stations
CAN'T FIND THE CHARGER YOU'RE LOOKING FOR?
Power Sonic offer a complete range of battery chargers that support various battery types. If you can't find a battery charger matching your requirements in our offerings, please contact our team of experts and take advantage of our years of experience in providing custom charging solutions.
Find out more
The Power Sonic Brand Promise

Quality
Manufactured using the latest technology and stringent quality control, our battery products are designed to exceed in performance and reliability.

Experience
Our focused approach to exceptional end to end customer experience sets us apart from the competition. From enquiry to delivery and everything in-between we regularly exceed our customers' expectations.
Service
Delivery on time, every time to customer specifications. We pride ourselves on offering tailored service solutions to meet our customers' exact specifications.