Find the right Uninterruptible Power Supply (UPS)
Power Sonic's comprehensive range of UPS have been designed and manufactured to deliver energy efficient and cost-effective power protection that eliminates disruptive and costly downtime.
With a wide range of Uninterruptible Power Supply (UPS) solutions for several applications, from home and office use all the way through to mission critical data centres and medical uses, Power Sonic has the right UPS to meet your needs. An Uninterruptible Power Supply is a backup UPS system which provides a continuous, stable and clean power supply to your electrical equipment and computer systems. In the event of a power failure the UPS system, which contains its own batteries, will continue to power your electrical equipment or systems for a set period. Our range of UPS systems are manufactured using the latest technology and following the highest quality standards ensuring every UPS with the Power Sonic name delivers maximum reliability and efficiency.
OUR RANGES
PowerSteady Series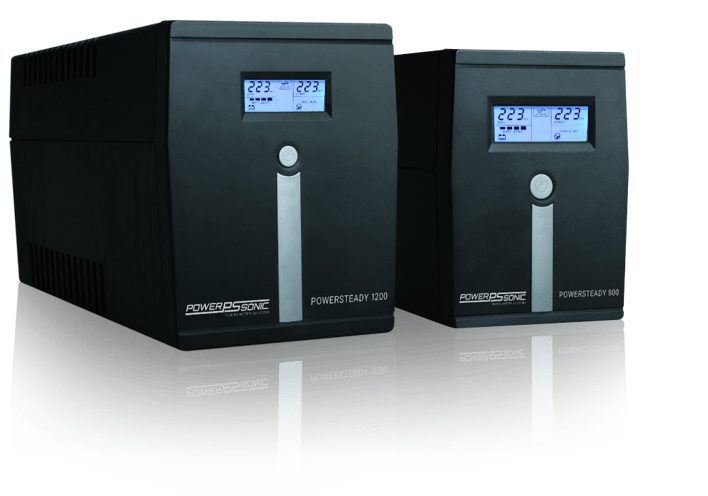 With easy installation the single phase, line interactive UPS delivers reliable protection against damage to your data and electrical equipment. 400Va to 3000VA units available.
View PowerSteady Series
PowerPure RT Series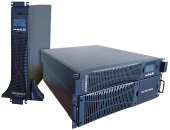 True double conversion online UPS delivering power protection for servers, data networks, medical labs and computer systems. RT (rack and tower) configurations ranging from 1kVA to 10kVA.
View PowerPure RT Series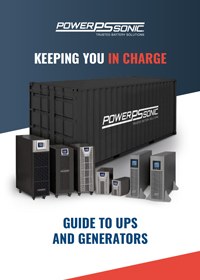 DOWNLOAD THE POWER SONIC UPS BROCHURE
DOWNLOAD
BATTERIES FOR UPS
All our Uninterruptible Power Supplies come with Power Sonic batteries.
Find out more
The Power Sonic Brand Promise

Quality
Manufactured using the latest technology and stringent quality control, our battery products are designed to exceed in performance and reliability.

Experience
Our focused approach to exceptional end to end customer experience sets us apart from the competition. From enquiry to delivery and everything in-between we regularly exceed our customers' expectations.

Service
Delivery on time, every time to customer specifications. We pride ourselves on offering tailored service solutions to meet our customers' exact specifications.