Off-Grid

EV Charging Solutions

EVESCO can bring electric vehicle charging anywhere with flexible, fully customizable, portable off-grid EV charging stations.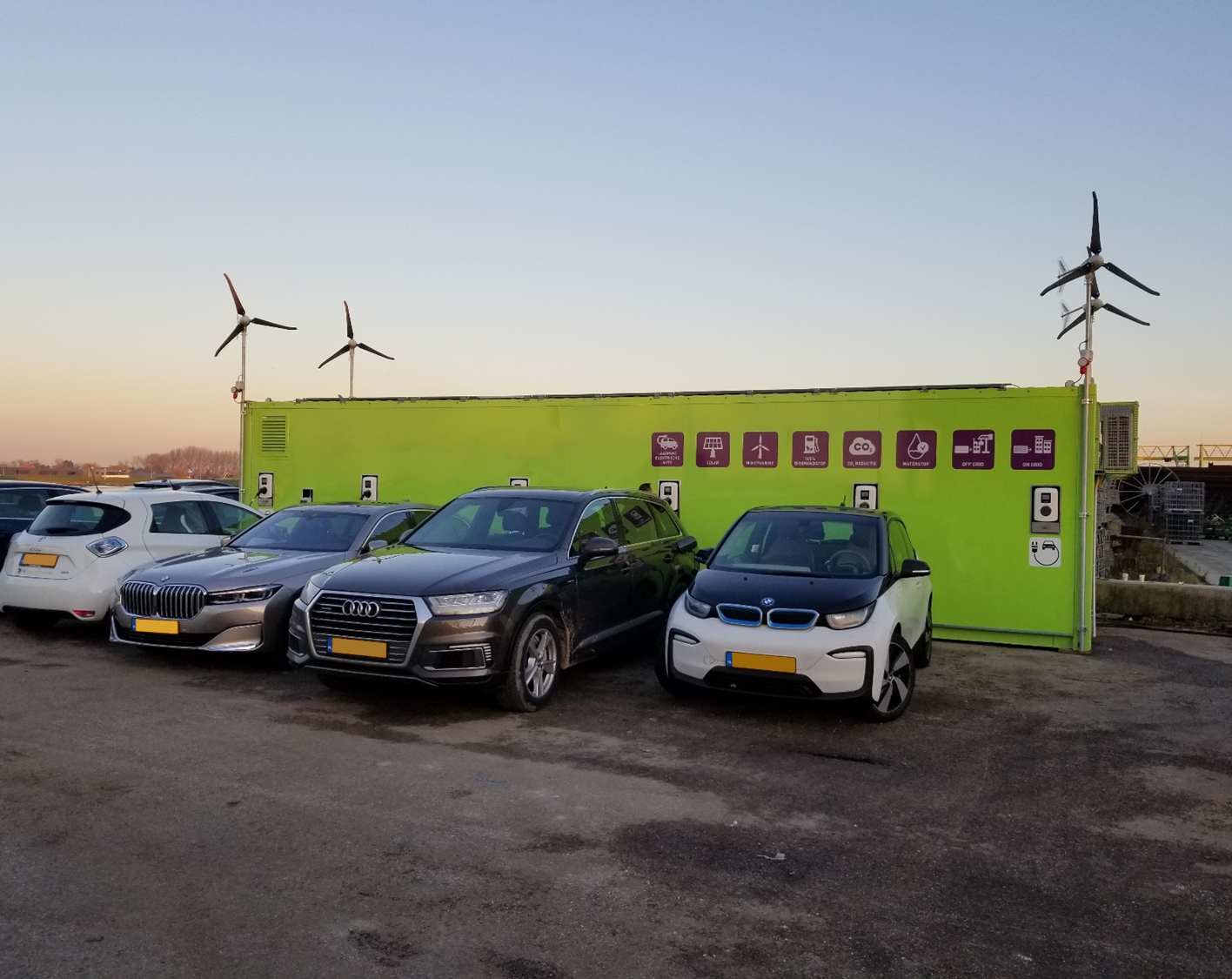 FLEXIBLE EV CHARGING
ANYWHERE
With more businesses than ever transitioning to electric vehicles to meet sustainability goals, having reliable and resilient charging solutions is critical. For some businesses, permanent EV charging stations are not an option due to either physical or operational limitations. EVESCO has addressed this issue and developed a portable containerized off-grid charging station that is completely pre-fabricated at our production facilities and fully customizable to meet your specific charging needs. The off-grid car charging station works as a self-sufficient off-grid power plant and can deliver the power needed to implement temporary or semi-permanent EV charging anywhere.
Speak with an expert
OFF-GRID
POWER
EVESCO's off-grid EV charging stations are power source agnostic and as such can integrate with a variety of power generators to create an off-grid micro-grid dedicated to charging electric vehicles. If a connection to the electric grid is unavailable the containerized charging station can integrate with renewables such as solar and wind, power generators utilizing biofuels or natural gas, and fuel cells powered by hydrogen for a completely off-grid, sustainable, net-zero EV charging solution.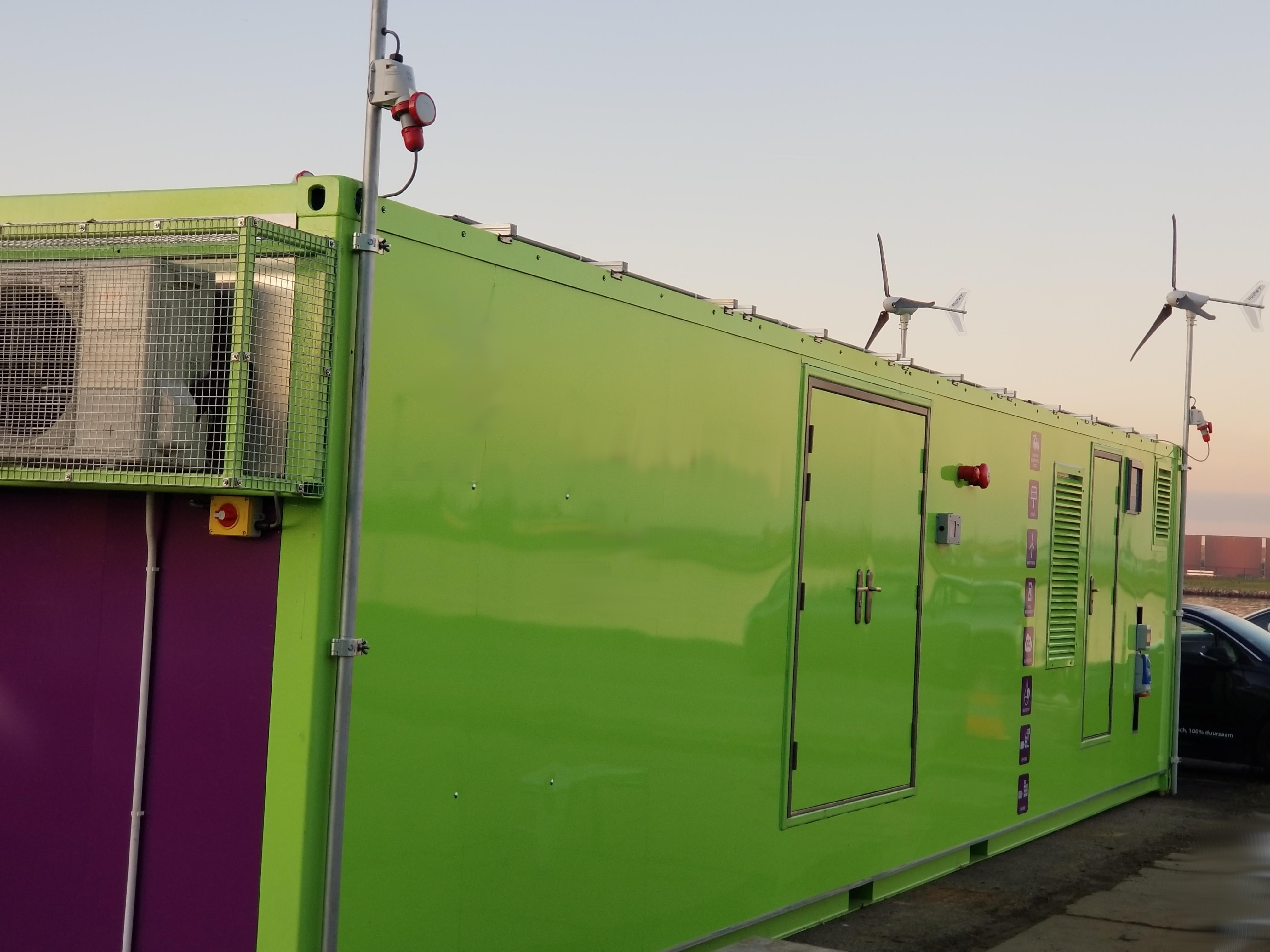 OFF-GRID EV CHARGING
BENEFITS

COST-EFFECTIVE
Reduces installation costs by eliminating the need for expensive electric grid upgrades
Eliminates high demand charges for electric vehicle charging
Flexible business models available which include lease options

RESILIENT
EV charging independent of the grid, offering resilience against grid outages
Designed to meet current and future charging demands and give more control over your energy usage
Can deliver power during emergency response or natural disaster situations

CUSTOMIZABLE
Containerized systems can be easily configured with a wide range of energy capacity and charging rates
Integrates with any brand EV chargers for fast and ultra-fast vehicle charging
Configured to work with multiple power sources and load types
Integrated EV chargers or separate charging pedestals depending on needs

FAST
Rapid deployment with pre-fabricated, containerized micro-grids with no grid connection required
Delivers fast and ultra-fast EV charging capabilities
Fast load response times under 100ms

SAFE
Designed inclusive of HVAC, fire suppression, BMS, and other safety features ensuring optimal conditions for performance and safety
LiFePO4 battery system tested to UL9450a testing method

SMART
Integrates with level 2 and level 3 electric vehicle chargers
Power source independent enabling off-grid electric vehicle charging
Multiple electric cars can be charged simultaneously
Direct AC connection to the distribution grid for quick recharge

MOBILE
A robust internal and external structure enables easy transport and re-deployment
Plug and play design for quick re-deployment
Configured in a container for transport without special permissions

SCALABLE
Modular design makes for quick and easy scalability
Systems can be paralleled together to deliver more power
Scale up the number of EV chargers and energy capacity as demand for off-grid charging grows
Learn how EVESCO can help you deploy off-grid EV charging
We work with you to design off-grid electric vehicle charging solutions that meet your specific needs and charging requirements.
Speak with an expert
EVESCO
REMOVES BARRIERS

TO EV CHARGING
1
ADDRESSES THE ISSUE OF LIMITED GRID POWER
Many key destinations for EV charging are limited by the amount of electricity they can use from the electric grid. EVESCO's unique combination of energy storage and fast charging technology can increase power output enabling the rapid deployment of fast and ultra-fast EV charging stations without the need for expensive electric grid upgrades. In areas with no power at all EVESCO's off-grid charging stations can ensure EV charging is available anywhere.
2
REDUCES DEPLOYMENT COSTS
EVESCO off-grid EV charging solutions provide cost-effective EV charging compared to implementing permanent charging stations that require electric grid upgrades, line extensions, and high demand charges. With the right combination of power generation and energy storage, we can potentially lower energy costs.
3
FLEXIBLE BUSINESS MODELS
Committed to accelerating the deployment of fast EV charging stations, EVESCO provides flexible pricing models to suit every business, allowing any location to be turned into an EV charging location. These pricing models include various leasing options.
ALL-IN-ONE
EV CHARGING STATION
We have designed our off-grid EV charging stations to be as plug-and-play as possible to minimize the impact on existing operations and enable rapid deployment. As standard, each containerized system comes complete with LiFePO4 batteries, a battery management system, a power conversion system, HVAC, fire suppression, and an intelligent controller. We can then customize the charging station to meet your specific needs by adding power generators (biofuel, fuel cells, etc..), solar and/or wind generation, and of course EV chargers, which can be either integrated into the container itself or connected as separate pedestals.
Speak with an expert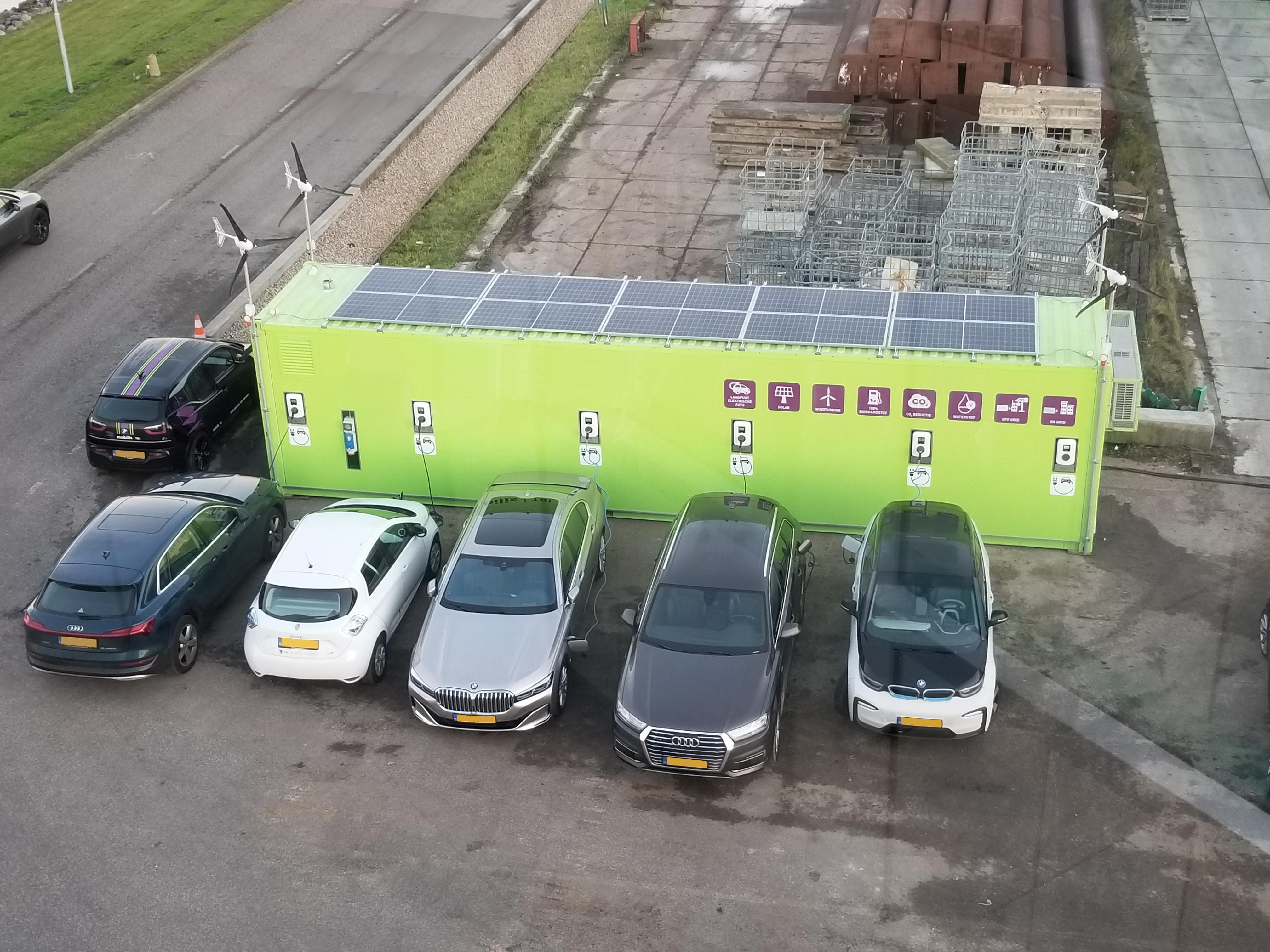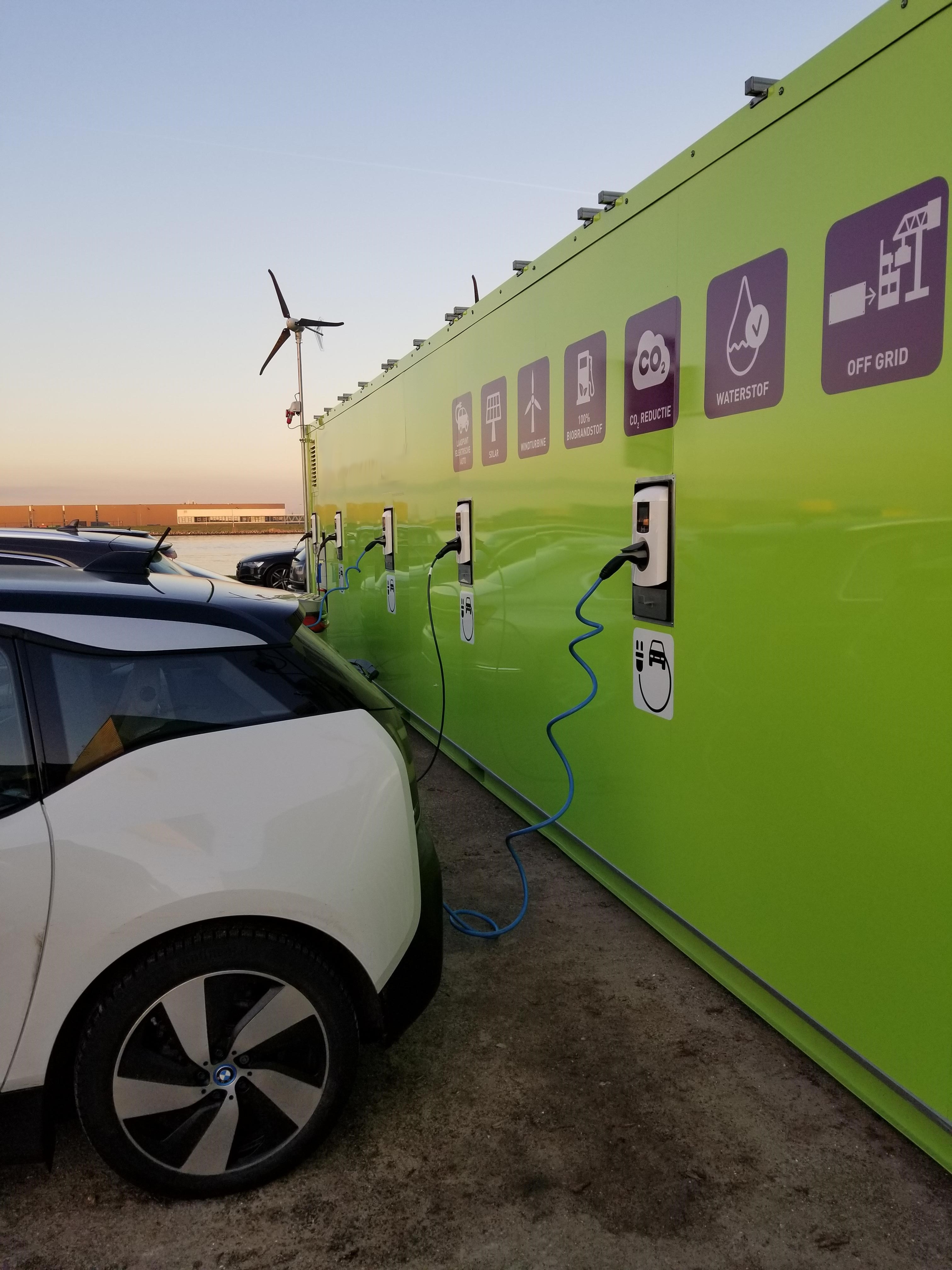 HIGH-POWERED
OFF-GRID CHARGING
EVESCO's high-powered off-grid electric vehicle charging stations can be deployed in a number of different scenarios for both temporary or semi-permanent installation to expedite EV charging deployment. The portable and re-deployable charging stations can be used for any of the following charging applications:


Emergency / disaster response


Construction sites


Leased or shared properties


High-traffic routes during holiday periods


Events and festivals


Speak with an expert
OFF-GRID
POWER PLANT
EVESCO's innovative energy storage systems can be used for other off-grid applications, not just for EV charging. The containerized portable power plant can be configured to power all types of loads at remote locations with limited electricity supply. The system can create its own completely off-grid micro-grid environment to power anything from construction sites and datacentres to mining exploration facilities and even whole communities.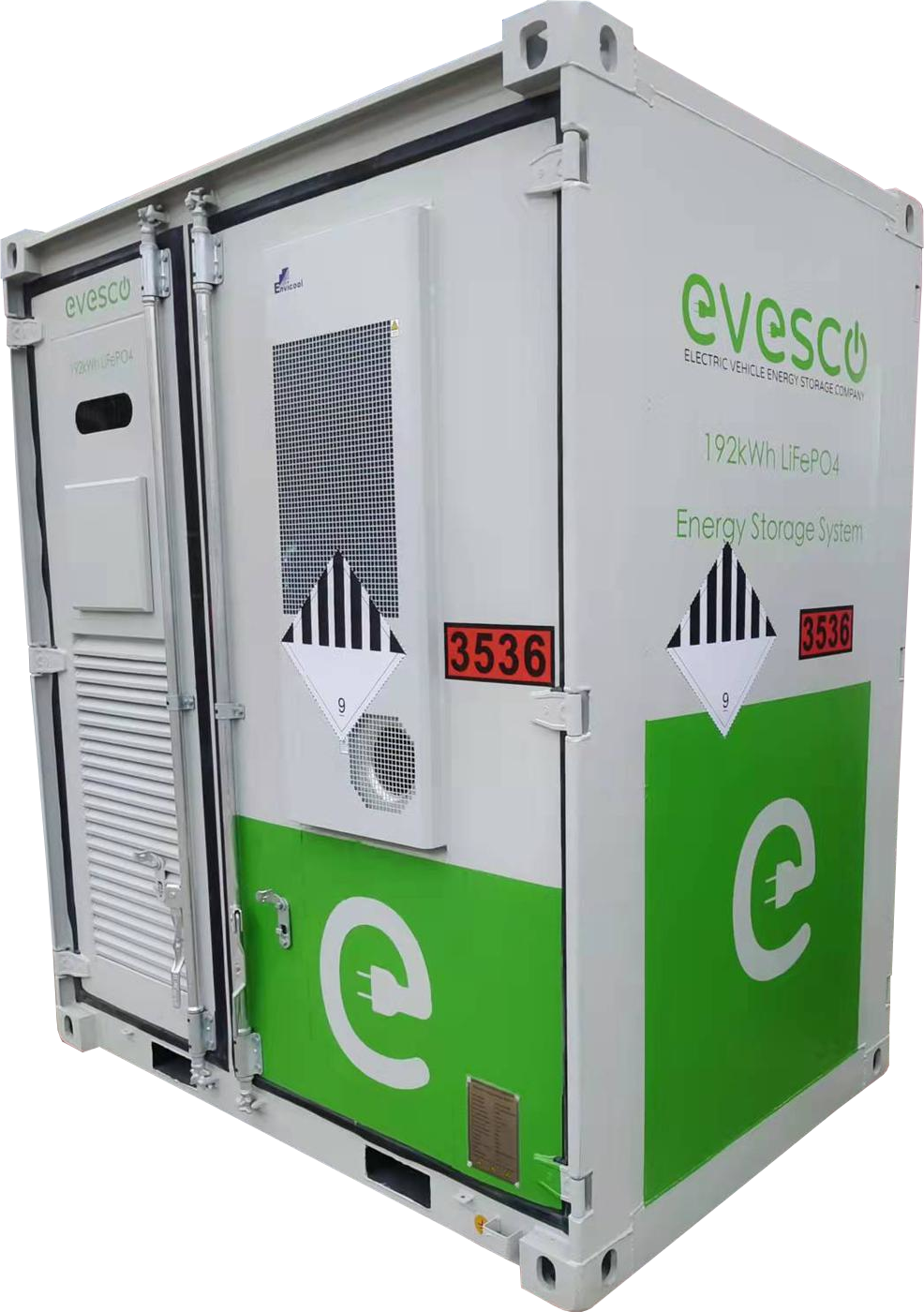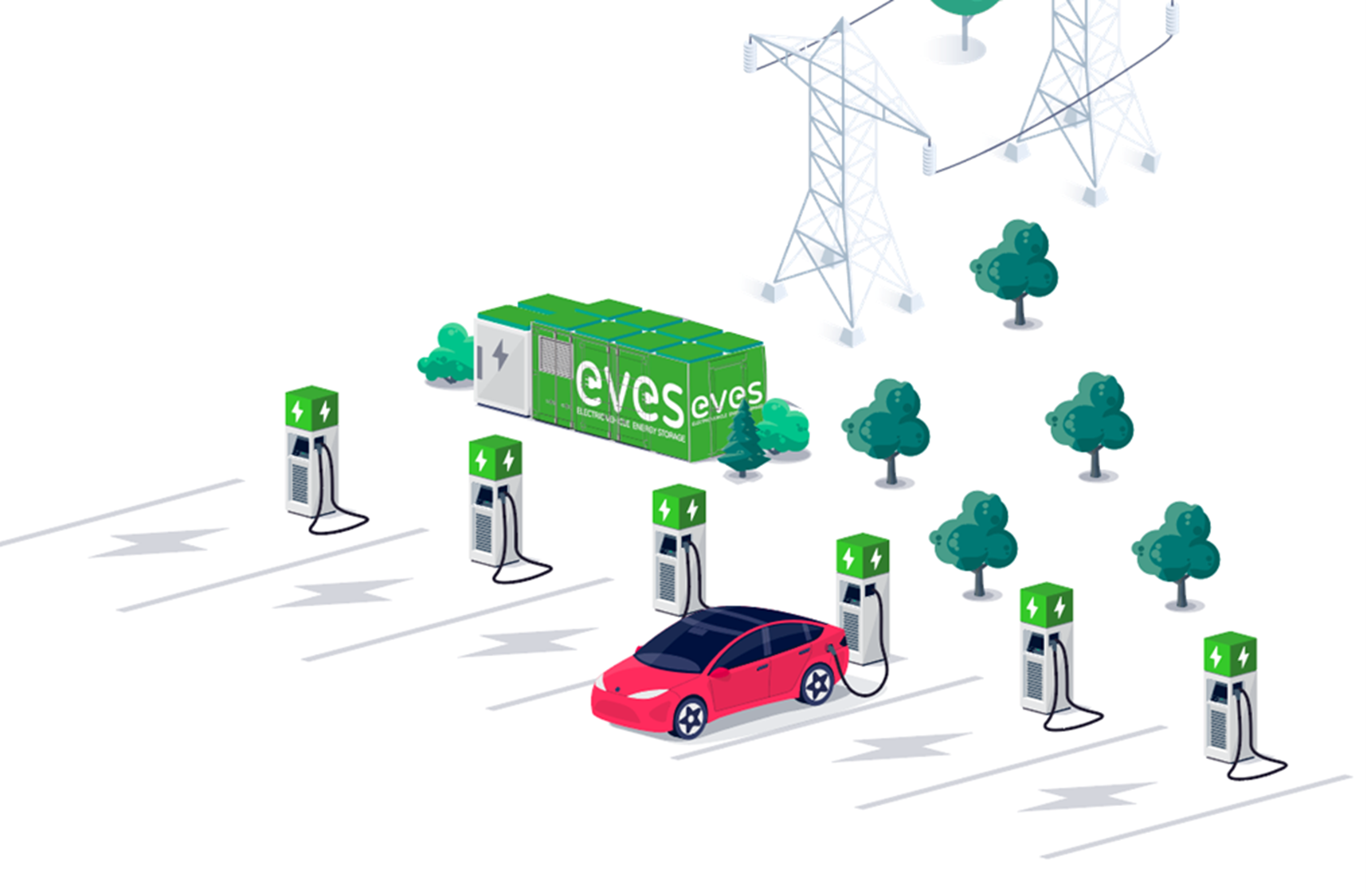 Custom off-grid EV charging solutions
Every business has unique barriers and opportunities when it comes to EV charging. That's why at EVESCO we design every solution to meet the needs of your business today but also with the future in mind. With electric vehicle charging solutions deployed globally, we'd love to help you on your EV charging journey. Get in touch to find out more about our EV charging solutions.
Get in touch