Sealed Lead Acid (SLA) batteries have been powering hundreds of applications since the 1850s and continue to do so today. Unfortunately, while these batteries are durable, cost-efficient, and have a long shelf life, your battery life will decline without the proper care and maintenance. So how do you maintain your SLA battery?
What is an SLA Battery
SLA and other lead acid batteries differentiate from other batteries because they are sealed. As a result, they created a leakproof design that can be mounted in an array of positions without the hassle of spilling. In addition, gas produced by an SLA battery allows you not to have to top off the electrolyte inside them the way you have with lead acid batteries since the gas is reabsorbed into the battery's electrolyte. As a result, SLA batteries are a go-to choice for various applications. The PS-1270 is an excellent example of an SLA battery designed for general and standby applications. With 12V and 7.00Ah, this battery offers superior performance for various applications, including security, fire systems, medical devices, emergency lighting, and UPS systems.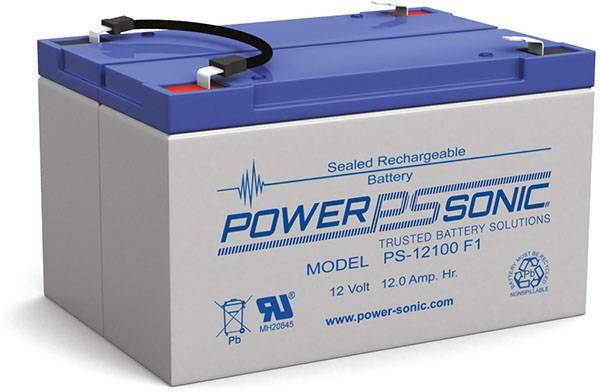 How Do You Maintain a Sealed Lead Acid (SLA) Battery
Getting the most extended life out of your battery largely depends on your charging habits and storage. When you have an SLA battery, you must use the correct charger. For example, using a gel battery for wine generation, communication, and solar power applications requires a charge voltage different than other seal lead acid batteries. When choosing the correct charger, ensure it is rated for your specific battery voltage.
Overcharging and undercharging is problematic for the health of your battery. Speeding up and increasing voltage to charge your battery will lead to overheating and killing your battery entirely within a few hours. Using a lower charging voltage than the required will prevent fully charging the battery. An undercharged battery will result in shorter battery life.
How to Charge an SLA Battery
A Sealed Lead Acid battery may be charged by using any of the following charging techniques:
Constant Voltage
Constant Current
Taper Current
Two-Step Constant Voltage
To obtain maximum battery service life and capacity, along with sufficient recharge time and economy, constant voltage-current limited charging is best.
Charging a seal lead acid battery, a DC voltage between 2.30 volts per cell (float) and 2.45 volts per cell (fast) is applied to the battery's terminals. Depending on the state of charge (SoC), the cell may temporarily be lower after discharge than the applied voltage. After some time, however, it should level off.
The goal of any charging method is to control the charge current at the end of the charge. For a more in-depth discussion on charging your SLA battery refer to our How To Charge a Lead Acid Battery blog.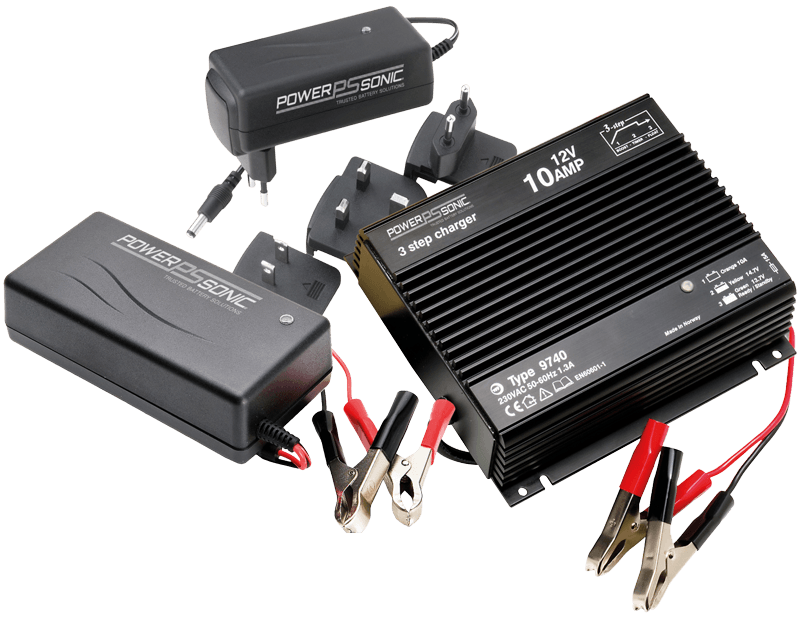 How to Store SLA Batteries
Keeping your batteries in storage for long periods will cause their longevity to decline and cause them to age. In addition, long storage life will result in battery cells self-discharge and eventually decomposing. Finally, SLA battery seals can break, resulting in water permeation causing permanent damage to your battery. Therefore, ensuring your SLA battery is stored correctly will elongate its life.
An SLA battery can be stored for up to two years if you continue to check the voltage and if the battery charge falls below 70%, charge it back up. The possibility of sulfation will rise when your SLA battery drops to a low charge.
Temperatures will also affect the SLA battery. 15°C (59°F) is the best temperature to store your battery, allowing it to keep a fuller charge and last longer on the shelf.
Cleaning and Troubleshooting an SLA Battery
No matter how well you take care of your SLA battery, it will eventually fail and stop powering your application. But when it finally fails, how do you know the battery is the cause?
Are Your SLA Terminals Corroded or Dirty?
Dirt and corroding on your SLA battery will conduct less electricity and will not power your application to peak performance. Corrosion will occur when metals are in contact with each other, including terminals and clamps on the battery. Taking care of dirt and corrosion can be easy. A wire brush, baking soda, and water will be able to clean most dirty batteries. Petroleum jelly and no-corrode gel placed on each terminal to protect them will also help improve conductivity between the battery and the clamp. Making sure your battery has terminal protectors and or boosts will lessen the change of corrosion and dirt.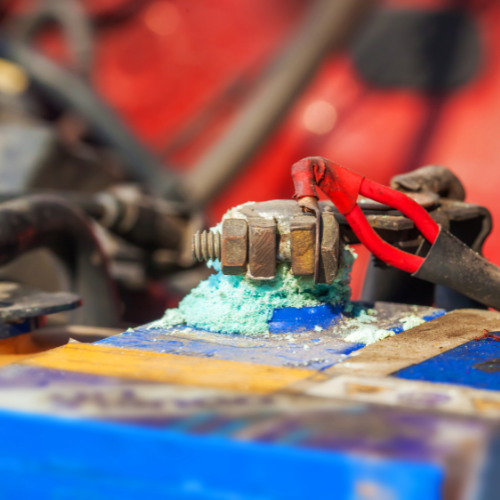 How Do I Know My SLA Battery is Dying?
Your SLA battery will eventually need to be replaced even with the proper care and maintenance. If you find your battery is not keeping a charge, testing should be the next step to investigate its viability. A cracked or swollen battery, along with corrosion and buildup, is a sign your battery is overcharged and will have to be replaced. If your battery is swollen, it must be replaced as soon as possible.
Replacing Your SLA Battery
In the end, if your SLA battery has been stored for long periods, no longer holds a charge, or has swelling and cracking, it is time to replace it. Power-Sonic offers an extensive range of sealed lead acid batteries engineered with performance and reliability. In addition, they are subject to rigorous quality control resulting in maximum reliability whatever the application.