DEMAND RESPONSE MODULE
BUILDING THE ENERGY NETWORK OF THE FUTURE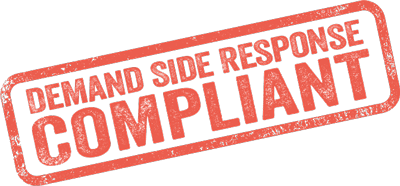 DEMAND RESPONSE MODULE (DRM)
The Demand Response Module (DRM) is a fully integrated, high performance energy storage solution for medium and high voltage grid connection.

The DRM offers customers a diverse range of innovative energy storage solutions to maximize on-site clean, reliable power and energy savings. The advanced optimization software enables superfast response times to variations in demand and supply. This helps maintain grid stability and ensures reliable, high quality energy supply response through a range of applications.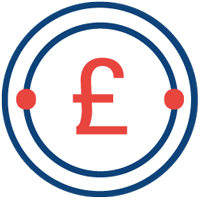 GENERATE INCOME
Delivers exceptional returns on investment by outperforming criteria set by grid operators.
PROVEN TECHNOLOGY
Field proven technology designed for maximum life and high performance in any climate.
FULLY SCALABLE
Scalable to the space, power and energy requirements of any customer. Infinite scalability in modules of 10kVA and 500kVA.
FULLY INTEGRATED
A complete energy storage system with everything needed to connect to a building or utility network.
Power Sonic understands the complexities of energy storage and will work with you to design the optimal solution to meet your needs
Contact us
Industrial
Commercial
Utilities
Developers
POWER SONIC'S DEMAND RESPONSE MODULE (DRM) has been designed to deliver innovative energy storage solutions to a wide range of customers
ENHANCING
NETWORKS
GENERATION
ENERGY CONTROL
THE MOST RESPONSIVE AND FLEXIBLE ASSET AVAILABLE TO NETWORK PROVIDERS
Whether you develop or own solar, wind, or hydro generation systems, you want to ensure you get the best out of them.

The increase in electricity demand, fuelled by the electrification of transport and heating along with increased living standards globally, brings with it a changing electricity network.

We believe it's time to enhance the infrastructure and help create the electricity network of the future.

With the DRM we have the technical capabilities to create more resilient and reliable networks that can enable the intelligent interaction of microgrids, distributed storage and distributed generation.
FREQUENCY RESPONSE
Quicker, more efficient response at lower costs with reduced emissions
LOAD SHIFTING
Shifts energy consumption from one place to another to minimize congestion during peak times.
GRID RENEWABLE INTEGRATION
Manage renewable intermittency without needing generators in reserve.
TRANSMISSION CAPACITY SUPPORT
Supplies power at a distributed location rather than upgrading to new towers and lines.
CAPACITY RESERVE
Provides energy capacity to the network as a stand-alone asset.
CRITICAL BACKUP
Powers critical facilities if the grid happens to goes down.
MICROGRIDS
Creates localized grid that can seamlessly disconnect and connect to the network.
BLACK START
Secure and quick restart to the network after it has gone down.
DISTRIBUTION SYSTEM PROTECTION
Absorbs and isolates intermittent local generation to protect the grid from sudden spikes in local load.
UNLOCK THE FULL POTENTIAL OF RENEWABLE ENERGY
Whether you develop or own solar, wind, or hydro generation systems, you want to ensure you get the best out of them.

Integrating the DRM with renewable generation allows you to capture all the power that is generated and distribute that power when needed. You are no longer forced to either use it or lose it.

The DRM also enables you to do more with your renewables including capacity firming, power output smoothing, and power absorbing during times of excess generation. With these capabilities the DRM will help you deliver cost effective energy on demand.
FREQUENCY REGULATION
The most cost-effective way to manage short-term fluctuations in supply and demand.
RAMP RATE CONTROL
Reduce the impact of rapid power fluctuations due to sudden or transient conditions.
STORAGE & GENERATION
Enhance generation and earn more revenue with seamless integration.
CAPACITY FIRMING
Smooth out the intermittence of renewables by storing and distributing when needed.
BLACK START
Quick and secure restart of power generation if the grid goes down.
STORAGE & RENEWABLES
Keep all solar and wind energy generated in order to distribute when needed so no energy is wasted.
CAPACITY RELEASE
Sell more MW hours instead of holding reserves.
DEMAND RESPONSE
Discharge and charge in response to signals from demand response programs.
RENEWABLE OPTIMIZATION
Can reduce reliance on diesel and similar fuels by optimizing renewables to be used for more hours.
REDUCE ENERGY COSTS AND PROTECT YOUR BUSINESS FROM OUTAGES
Being a commercial or industrial energy user often locks you into the pricing structure provided by the electricity network. The DRM can give you the ability to control when you use network power or when you use your own power reserves. This can dramatically reduce the cost you are paying for your energy consumption.

Not only can you save money on your energy usage but you can also create an extra revenue stream, by selling back any excess energy generated back into the grid. The DRM can operate with utility networks to import and export power at near instant speed making it qualify for the highest paying demand side response programs from utility networks including FFR and DFFR.
MANAGE POWER CONSUMPTION
The DRM can provide power during periods of peak usage to lower your overall consumption of network power. This can dramatically reduce demand costs. If you pay variable energy rates, it will also shift power consumption away from expensive periods and lower your electricity rates.
EMERGENCY BACKUP
A DRM onsite gives you the protection you need to ensure your operations are up, even if the network goes down. It will provide clean, dependable and uninterrupted power, which eliminates the need for multiple backup systems.
EXTRA REVENUE STREAMS
Create an extra revenue stream by connecting excess on-site energy generation with the energy markets. The DRM has been designed to operate with grid systems to import and export power at the highest standards for voltage and frequency regulations including, FFR and DFFR.
INSIDE THE DRM SYSTEM
This diagram shows a complete modular ISO container 500KVA system. Other containment options are available depending on application
LEFT SIDE
1.
Battery group -3
2.
Battery group -4
3.
Aircon-3
4.
Aircon-2
5.
Aircon-1
6.
Alarm card A/C -1
7.
Internal lighting
8.
Power outlet
9.
Emergency stop button
10.
Emergency panic bar
11.
Aircon-4
12.
Fire extinguisher (CO2)
13.
PLC panel
14.
Int. AC distribution panel
15.
Battery breakers panel3
The size of the system is matched to the customer-specific load profile and application requirements
APPLICATIONS-SMART ENERGY MANAGEMENT
PEAK SHAVING
FREQUENCY REGULATION
LOAD LEVELLING
RENEWABLES CAPACITY
POWER QUALITY
With peak shaving, the energy is stored during periods of low demand (overnight, troughs in the day) and discharged during periods of high demand when the monthly peak consumption could be set. Given the anticipated cycling, duration and power needs of peak shaving, energy storage is very effective. The higher the peak related to the duration of the peak, the better the energy storage economics.
CASE STUDY
NATIONAL GRID / WHITEBIRK PLANT - THE 1ST PILOT PROJECT IN THE UK
Client: Electricity North West | Project Date: 2017 | Power: 500KVA | Location: Blackburn / UK
The UK electricity grid operates at a frequency of 50 Hz, meaning current flows first one way, and then the other, 50 times per second. National Grid is responsible for managing the frequency, and is required by law to keep it between 49.5 Hz and 50.5 Hz under normal conditions.
If the frequency moves much beyond these limits, or changes rapidly, some generators will automatically disconnect from the grid for safety reasons. The end result can be unexpected power cuts and cause significant inconvenience and economic impacts.
DRM Demand Response Module installed at ENWL, Whitbirk plant provided ability to regulate grid frequency in both directions. When there is a grid overfrequency (generation > demand) inverter power output is curtailed and this energy is stored. When there is a grid under-frequency (generation < demand) inverter power output is increased by discharging the batteries and injecting more power to the grid.
Application
Frequency Regulation / DFFR service that helps National Grid control system frequency around UK in real time by balancing electricity demand with generation.
The Results
Following installation, the site used the Power Sonic DRM's charging and discharging profile to balance grid import and export.
ELECTRIC VEHICLE CHARGING
Not limited to the amount of power available to each charge point.
Can provide multiple Voltages if required. AC and DC power configurations available.
Is more cost effective than uprating of a localized substation.
Can run on multiple fuels such a Natural Gas, LPG, Diesel or Bio Fuel.
Is not limited by connection to grid. Therefore it is not reliant on power being available from Grid.
Can operate standalone which is ideal for sites where there is limited or no Electrical supply
Power Sonic understands the complexities of energy storage and will work with you to design the optimal solution to meet your needs
Contact us
SERVICES
With decades of experience in developing, deploying and operating complete energy storage solutions, Power Sonic understands the true complexities of energy storage and brings global expertise and industry knowledge to every project.

From project feasibility, configuration and sizing, to project planning and management, we have the expertise and services to ensure your project is a success.
ADVISORY SERVICES
Our team of experts works with you to develop energy storage solutions that meet all technical, commercial and environmental needs. Power Sonic offers a full range of advisory services, including: cost-benefit analysis, project sizing and configuration, feasibility analysis, project planning and grid interconnection analysis.
DEPLOYMENT SERVICES
Our team has a proven track record of designing, planning, building and deploying successful energy storage solutions. With decades of experience Power Sonic can ensure your project is deployed on-time, on-budget and on-spec.
FINANCING SERVICES
With different financial models available including lease options and a wide range of demand side response programs, Power Sonic will explore all opportunities with you to maximize overall economics.
PROJECT LIFE SERVICES
Our project life services cover the entire life of the project from design all the way through to operations, maintenance and decommissioning. All services are tailored to meet your specific needs and can include maintenance, emergency repair and 24/7 customer support.
OVERVIEW OF
DRM ENERGY STORAGE SYSTEM
FUTURE PROOF
The DRM is designed with longevity in mind and utilizes the best available technology now and in the future.
PROVEN TECHNOLOGY
Cutting-edge, field proven technology that delivers optimal performance in any environment.
RELIABILITY
Power supply in under 4 milliseconds and high redundancy delivers superb availability.
SAFETY
The highest level of safety goes into every aspect of the DRM from system architecture to battery technology.
SCALABILITY
Scalable to the space, power and energy requirements of any customer. Infinite scalability in modules of 10kVA and 500kVA.
RESILIENCE
Ensure your business is always on, even during prolonged power failures caused by severe weather, cyber crime or grid congestion.
EFFICIENCY
A fully integrated, innovative energy storage solution that offers high efficiency of up to 99%.
FLEXIBILITY
A modular, scalable design delivers flexibility for all power and capacity needs
ADDITIONAL REVENUE
Generate long-term and stable revenue in the capacity market or participate in lucrative short-term power markets.
ONE STOP SHOP
The complete solution, from feasibility analysis, planning and design through to build, maintenance and ongoing services.
The Power Sonic Brand Promise
Quality
Manufactured using the latest technology and stringent quality control, our battery products are designed to exceed in performance and reliability.
Experience
Our focused approach to exceptional end to end customer experience sets us apart from the competition. From enquiry to delivery and everything in-between we regularly exceed our customers' expectations.
Service
Delivery on time, every time to customer specifications. We pride ourselves on offering tailored service solutions to meet our customers' exact specifications.