Power Sonic's Director of Utilities & Infrastructure, Robert Hamilton, will be guest speaker at the UK-Asia Tech Powerhouse Conference in London 11th – 12th June.
The UK-Asia Tech Powerhouse Conference brings together leading influencers from across trade, investment and technology, including Robert Hamilton, to discuss and explore how the digital revolution is shaping the global business landscape.
Taking place at the new ABP Royal Albert Dock development in East London, the forum offers an exclusive first-look at London's next vibrant business district, located close to the ExCel. It is the only conference and showcase during London Tech Week that is convening investors, innovators, start-ups and tech giants with a specific focus on the UK's links with Asia.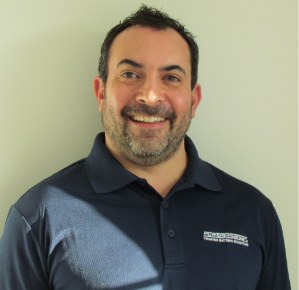 Robert will be a panelist on 'Future-proofing Asian Cities: Automation and Sustainable Development.'
Automation, electrification and greater connectivity are transforming mobility and the transport system as we know it: positive benefits in terms of reduced emissions, improved road safety and increased accessibility, but negatives as well in the form of higher revenues from fuel duty. These technologies could create massive opportunities for cities such as Jakarta and Delhi, which struggle with problems of air toxicity and incessant traffic gridlock. These cities could adopt leapfrog mobility technology in tackling their acute operational, social and environmental challenges. At the same time, other cities such as Singapore, Seoul, Hong Kong and Tokyo are ahead of the global curve in adopting smart urban mobility approaches, which should be taken as examples organisations in the Western world should be aware of.
The panel will look at the future of mobility and its transformative impact in Asia, and how the public and private sector need to work together in order to balance innovation with protecting individuals and society.
Register for the conference today.