The increase in electricity demand, fuelled by the electrification of transport and heating along with increased living standards globally, brings with it a changing electricity network.
We believe it is time to enhance the infrastructure and help create the electricity network of the future. Building more resilient and reliable networks that can enable the intelligent interaction of microgrids, distributed storage and distributed generation is at the top of our agenda.
The future looks set to move towards decentralised energy (DE) networks. As Olivia Gagan points out in her article Moving Towards a Decentralised Grid, many UK businesses have already taken up creating networks, especially factories and retail chains – heavy users of energy. She points out that the courier UPS has developed its smart grid to power its fleet of electric vehicles in London; M&S is the owner of one of the largest solar panel rooftop plants in the UK.
With some businesses taking up this early adoption of innovative energy storage, it poses the question of why the UK is not making the move just as quickly. Where resources and sustainability is concerned, there are clearly gains to be made. The option of a multiplicity of localised energy networks can increase competition between providers, create more providers, and ultimately drive down prices for consumers, or the newly emerging prosumer.
Additionally, Energy UK released findings from a series of interviews with sector leaders which revealed that the vast majority of partakers thought decentralised energy would continue to grow rapidly. Some believed technologies such as solar PV, battery storage, small-scale gas (e.g. OCGTs), and micro-CHP could play a significant role in 2030.
The ENA also points out that networks are united in their efforts towards decarbonisation, digitisation and decentralisation, so what is the hold-up?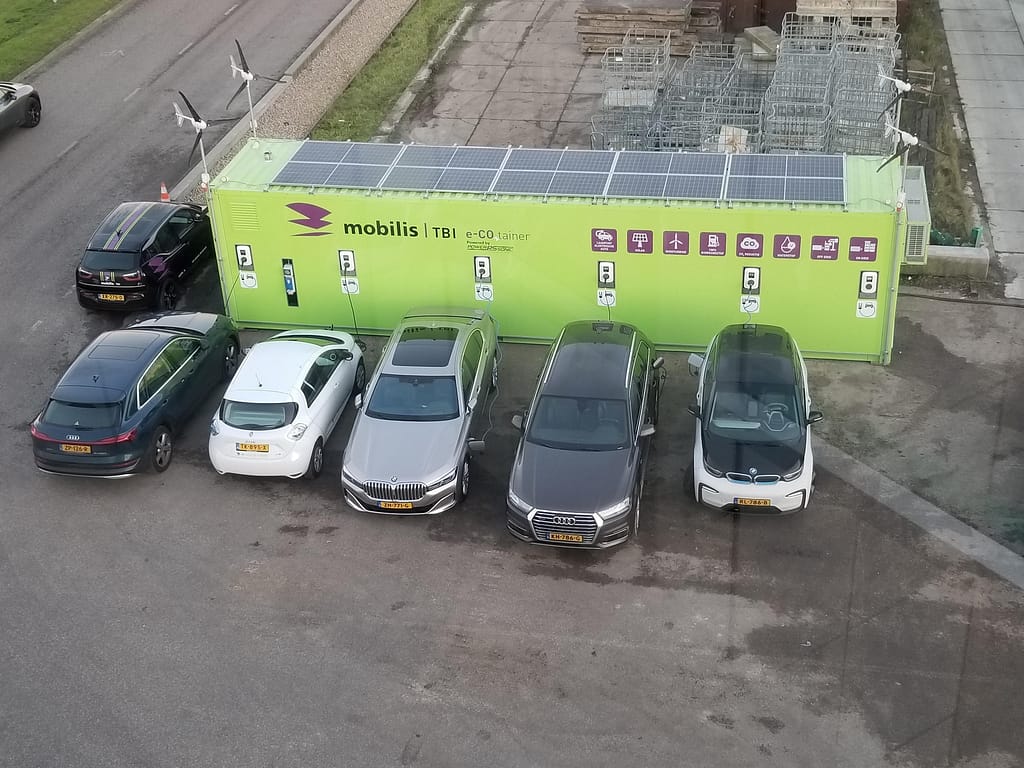 The Barriers to Decentralising
The scale of change needed to have a fully decentralised system is vast. ARUP predicts that costs will be in and around £100m per network to transition from traditional centralised networks. Up to this point, policy has focused on the UK's centralised network system, on which the country is built. The 70s and 80s saw the installation of massive networking infrastructure that has been at the focal point energy economy ever since.
However, some believe that DE will be cheaper than traditional grid energy by 2025. And so, the ball is passed back to the government to make policy changes which will encourage further adoption of DE. Networks are wary of sudden policy changes that may bite them if they jump to resolutions to quickly; we can only imagine that this feeling is heightened by Brexit, general elections and other likely policy changes.
With Changing Networks Come Changing Roles
Smarter energy networks are going to need a new type of operator to achieve the smarter, more flexible systems that the UK require. Filippo Gaddo (of ARUP) suggests that distribution network operators will have to transition to become distribution system operators. He believes that these DSOs will have to operate and develop distributed energy resources, prosumer behaviour and efficient network use.
The transition in the job role in conjunction with DE may not be a smooth transition. Current distribution network operators working with centralised grid networks will have little experience of distributed energy resources on a large scale; let alone monitoring and developing their offering based off of prosumer behaviours.
The Role Demand Side Management (DSM) Can Play
While there is a fear of whether current policies will allow DSM to flourish alongside DE, there is no doubt as to its importance. The coupling of both these systems has the potential to increase sustainability further and offer customers incentives to be smarter with their energy consumption.
If the DSO, as mentioned earlier, can effectively manage prosumer behaviour in coordination with smart meters and DSM, we could be seeing the future of energy network management. However, the ability to reflect the customer's tariff to reflect the time or amount of energy usage truly is something that would need to be further developed. Some see it as a critical step forward in unlocking the potential of DSM.
The Consumer Does Not Want to Notice the Transition
While the consumer is set to benefit from the possibility of reduced tariffs, more service providers, and lessening their carbon footprint, they do not want to be a victim of a fragmented transition phase. One thing is for sure if the UK is to press further in its hunt for a majority, or entirely, DE network, the consumer still needs energy provision. Perhaps this is the reason that UK networks have not made more haste toward this goal, in the fear that sporadic policy changes will come back to haunt them. It may be the unsupportive policy which continues to support centralised networks, that is already in existence. Perhaps they need more proof of success in implementation. Maybe the lack of clarity around the roles that will action all these new procedures is holding them back?
Whatever it is, there is hope – expressed by those industry leaders interviewed by UK energy – that by 2030, the UK will have made huge strides towards DE networks. Perhaps then, the increase in electricity demand, fuelled by the electrification of transport and heating along with increased living standards globally, will have brought with it a change in the electricity network.