Accelerating the transition to electric vehicles

WHERE IT ALL STARTED
EVESCO was created within Power Sonic, a global battery technology company with over 50 years of experience and a proven track record for solving customer power challenges. In 2018 shortly after a strategic acquisition of a power electronics company, Power Sonic noticed the shift in EV charging technology from AC to DC fast charging and identified the lack of grid infrastructure as a significant barrier to deployment.

Power Sonic then began to combine their experience in battery technology with their newly acquired power electronics expertise to develop a solution to this barrier. By 2020 our solution was proven, the market was ready, and EVESCO was born.

At EVESCO, we want a world where all road transport is emission-free, where everyone has access to charge their vehicles quickly, and for that world to be more sustainable for future generations. Our mission helps us get there.
OUR MISSION
To accelerate the mass adoption of electric vehicles by delivering sustainable fast-charging solutions, which can be deployed anywhere.
MEET THE TEAM
These are the people driving our mission.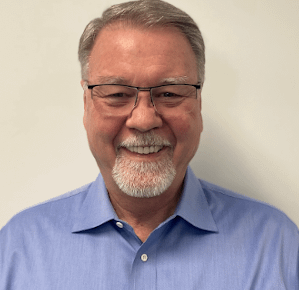 JD Johnson – President
JD is the President of EVESCO. He is an accomplished global growth executive with exceptional business development, operations, and technical engineering skills. JD brings over 30 years of technology industry leadership and executive management experience to the company.
He is a partner at Blackbird Group LLC, and as well as various VP roles, JD has held President positions at Concise, Norgren Americas, and C&D Power Electronics. He has successfully led organizations through consolidation, mergers, acquisitions, triple-digit growth, turnarounds, and market transitions.
JD is currently a board member for Power Sonic Corporation and holds a Bachelor of Science in engineering from Brigham Young University.
Matthew Spendiff-Smith – Global Director of Marketing
Matthew is the Global Director of Marketing at EVESCO. He is a marketing strategist with 15 years of experience in B2B marketing spanning both start-up and established companies. Matthew is responsible for all EVESCO marketing functions globally.
Most recently, during four years at Power Sonic, he was responsible for leading a complete brand refresh and executing a strategic marketing plan, resulting in a ten-fold increase in website traffic. Before this, he led teams in several category-creating companies, delivering profitable growth.
With an obsession with technology and sustainability, he is passionate about helping people realize the benefits of driving electric and embracing a net-zero future. Matthew is a member of the Chartered Institute of Marketing and is working towards Chartered Marketer status.
Prof. Robert Hamilton-Brunsden – Global Commercial Director
Robert is the Global Commercial Director at EVESCO. He has more than 25 years of experience in the energy and power electronics industry. Robert has been a Founder, and Director of several energy companies, including Nasdaq-listed and TASE-traded businesses.
Over the past decade, other roles he has held include Deputy Mayor, Political Town Councillor, Co-Founder, Trustee, and Director of Bedford Free School. Robert is also alumni of Harvard University (HETC), University of Cambridge (Dip), University of Oxford (Said Business School) (A.I.), London School of Economics (MBA-Ess.), Queen's University (Mini-MBA), York St. John University (MBA-LM), Open University (BA), and is currently enrolled in DBA (Doctorate) with SBS
Robert is passionate about people and charity; he holds various voluntary roles, including for Shelter UK in their campaign to end homelessness.
Javad Aliabadi – North America Business Development Manager
Javad is the Business Development Manager for North America at EVESCO. He started his second career in life when he joined Power Sonic in 1985 after leaving his post as a Naval Aviator. Javad splits his time between Power Sonic and EVESCO; his role includes application engineering, product development, and business development.
He has built strong relationships with customers throughout his career and has been heavily involved in new product design for custom applications.
Javad is a battery technology expert and has had various articles published in different industry publications and has worked on industry whitepapers on battery and test equipment worldwide.
OUR VALUES
Our values are driven by what we believe, and we embrace every value to help us succeed in our mission.
THE EV CHARGING CHALLENGE
What are the barriers holding back EV charging?

1. Grid Power
Many key locations are limited by the amount of grid power they can use, making it nearly impossible to deploy the needed charging infrastructure to meet the demand.

2. Up-Front Costs
High up-front costs to upgrade the grid infrastructure to provide the power needed to enable EV charging makes it unfeasible for many businesses.

3. Energy Costs
Unpredictable energy costs with time-of-use schedules, rising on-peak usage fees, and extremely high demand charges.
THE EVESCO SOLUTION
EVESCO's highly differentiated technology removes the barriers to EV charging.

1. Grid Power
Frees businesses from the limitations of the electric grid by increasing output power through innovative power conversion and energy storage technology.

2. Up-Front Costs
Removes the need for expensive electric grid upgrades and helps support the grid in peak times.

3. Energy Costs
Significantly reduces energy costs by eliminating additional demand charges and lowering peak time usage through intelligent energy management.

Contact us to find out more