EV Charging

for Multifamily Housing

Attract residents and increase your property value by implementing profitable and future-proof EV charging infrastructure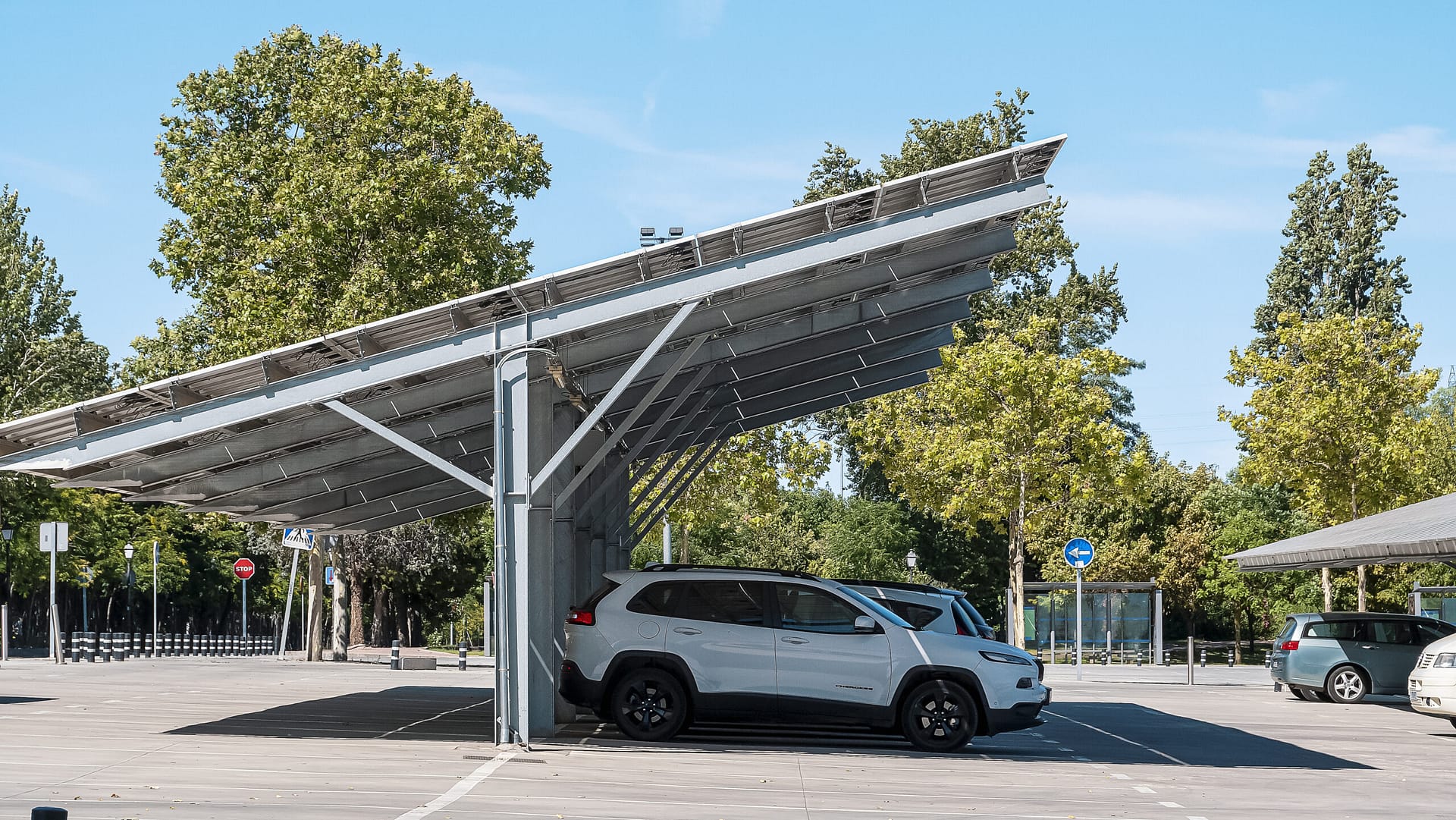 EV CHARGING FOR
MULTIFAMILY HOUSING
50% of new vehicles sales are expected to be electric by 2030. The growing number of EVs on the road is making the installation of EV charging stations essential for apartments and condominiums, also known as multifamily housing or multiunit dwelling properties. By offering electric vehicle charging owners of apartment complexes and condo properties can increase its value, attract and retain residents and differentiate themselves in a highly competitive multifamily property market. Whether your property has assigned or shared parking facilities, EVESCO makes it simple for you to implement the right EV charging solution, without the need for expensive electric grid upgrades.
Speak with an expert
A COMPETITVE
ADVANTAGE
Residents of today are demanding more environmentally-friendly and eco-conscious options, looking for properties that are energy efficient and sustainable, their requests for reliable, user-friendly EV charging stations will also increase as demand for low and zero-emission vehicles increases. For multifamily property owners and operators installing sustainable, energy-efficient EV charging infrastructure will meet resident demands and give a competitive advantage in the market. EVESCO's EV charging solutions for multifamily properties utilize intelligent energy storage enabling lower energy bills, optimized energy usage, and increased resilience.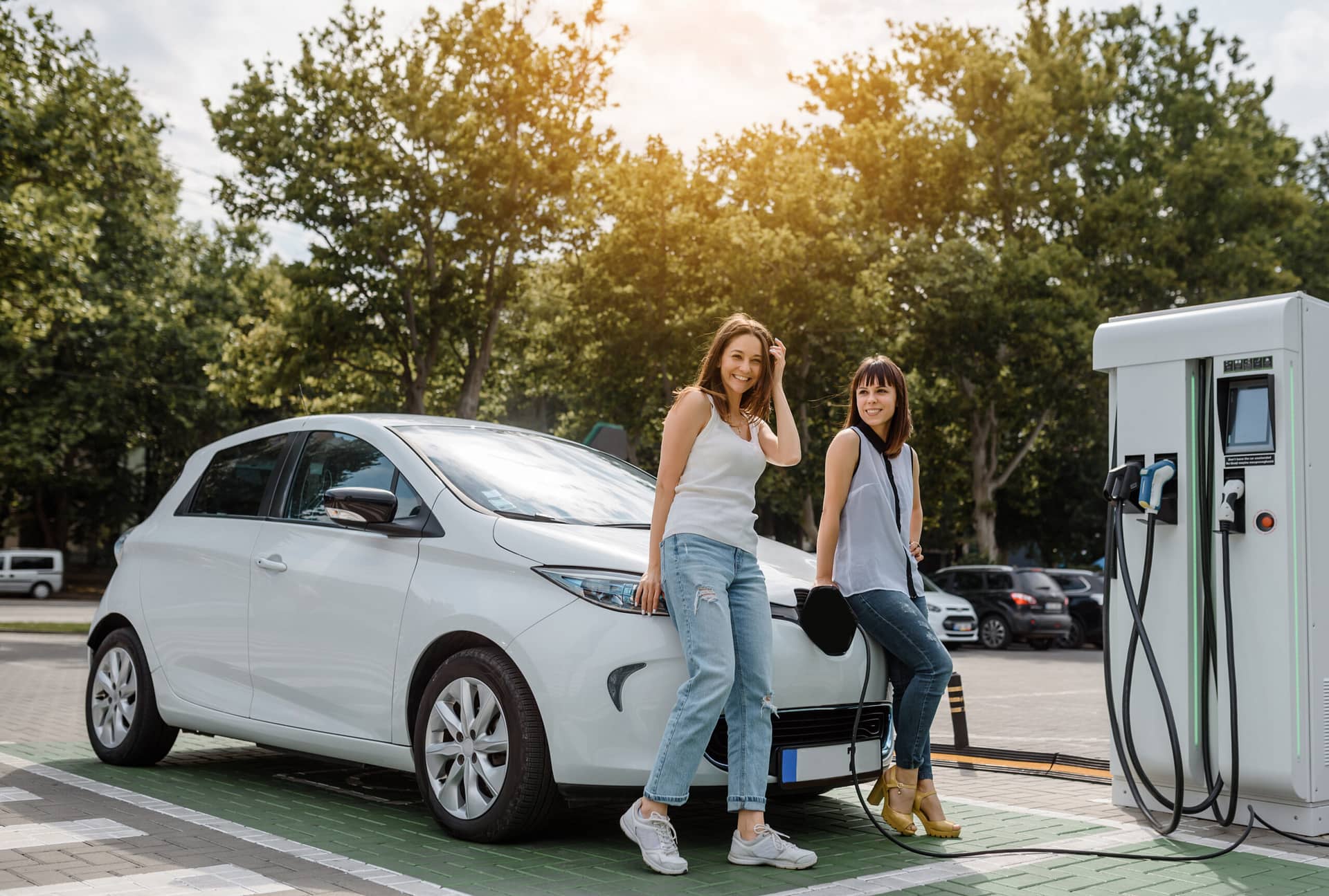 BENEFITS OF
EVESCO

EV CHARGING

By installing the right EV charging solutions multifamily property owners will benefit well in to the future
Stand Out Among Competitors
Reduce Energy Costs
Attract and Retain Residents
Meet Sustainability Goals
Faster EV Charging Without Costly Grid Upgrades
Enhance Resident Experience
We make it simple to implement future proof EV charging infrastructure
Our team of EV charging and energy storage experts is on hand to help you define a future-proof EV charging strategy
Speak with an expert
EVESCO
REMOVES BARRIERS

TO EV CHARGING
1
ADDRESSES THE ISSUE OF LIMITED GRID POWER
Many multifamily housing properties are limited by the amount of electricity they can use from the electric grid. EVESCO's unique combination of energy storage and fast charging technology can increase power output enabling the rapid deployment of EV charging stations without the need for expensive electric grid upgrades.
2
REDUCES ENERGY COSTS
EVESCO's optimized energy storage dramatically reduces energy costs when compared to conventional EV charging stations. By reducing demand charges and shifting usage from peak to off-peak periods, savings can be as much as 70%.
3
PROVIDES FLEXIBLE BUSINESS MODELS
Committed to accelerating the deployment of fast EV charging stations, EVESCO provides flexible pricing models to suit every business, allowing any location to be turned into an EV charging location. These pricing models include various leasing options.
How it works
Below we take a look at the difference between conventional EV charging stations and the EVESCO solution.
EVESCO takes power from the grid and/or other generation sources and intelligently stores it for use when it is needed.
Increases power output to deliver fast and ultra-fast charging at locations with limited grid availability
Reduces energy costs and maximizes revenue through optimized energy management
Creates a more reliable and resilient electric grid by utilizing stored energy during peak times
EV charging stations will work during power outages and grid events, especially important during emergencies or evacuation scenarios
Optional ability to integrate with site-building to further reduce energy costs and add resilience during power outages
EV charging stations take their power directly from the electric grid.
Limited by the number and type of chargers that can be deployed based on electric grid power availability (in many key charging destinations grid power is already limited resulting in no available power to introduce EV charging )
Subject to high demand charges and high-cost energy for usage in peak times
Puts additional strain on the electric grid during peak times
Chargers will not work during grid power outages
ENERGY STORAGE +
EV CHARGING
We combine proven battery energy storage technology with intelligent energy management and the latest in electric vehicle charging capabilities to provide flexible EV charging solutions that deliver more power, lower energy costs, optimize energy usage, and increase grid resilience.

EVESCO's innovative electric vehicle charging solutions are designed to meet current and future EV charging demand and can integrate with a variety of different power generators in an on-grid or off-grid scenario. If a grid connection is unavailable or you wish to deploy off-grid EV charging we can integrate the EVESCO energy storage system with renewables such as solar and wind, power generators utilizing biofuels or natural gas, or fuel cells powered by hydrogen.
Speak with an expert
EV CHARGING

STATIONS

We offer flexible solutions to meet the needs of your apartment complex or condos. Whether your property has assigned parking or shared parking, EVESCO makes it easy for you to offer EV charging. Personal charging can be implemented so drivers can charge their EV at their assigned parking space or you can implement community charging where drivers take turns in charging their EVs in a shared, mixed-use, or valet parking area.

View EV charging stations
REDUCE COSTS
MAXIMIZE ROI
Energy management is critical in the multifamily property industry, property owners must balance the energy demand for EV charging with the existing (and future) power requirements of the property itself. EVESCO's innovative energy storage and intelligent energy management offer the ability to balance power between the residential site and the EV charging stations. This ability can dramatically reduce peak energy costs and demand charges for energy used for EV charging or power used on-site, this results in a quicker ROI than conventional EV charging solutions and gives you a competitive advantage against competing properties.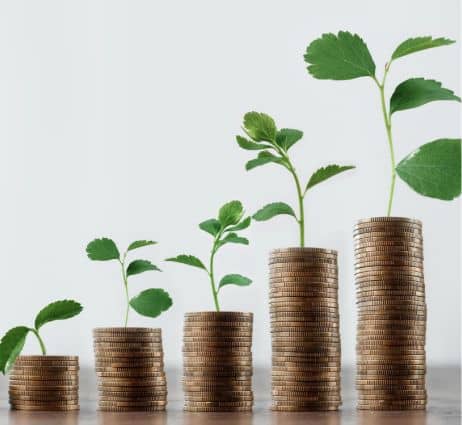 Custom EV charging solutions for your business
Every business is unique and so are the charging needs. That's why at EVESCO we design every solution to meet the needs of your business today but also with the future in mind. With electric vehicle charging solutions implemented for businesses globally, we'd love to help you on your EV charging journey. Get in touch to find out more about our EV charging solutions.
Get in touch