EV Charging Solutions

for Retail

Attract new customers who stay longer and spend more with engaging electric vehicle charging solutions that free you from the constraints of the grid.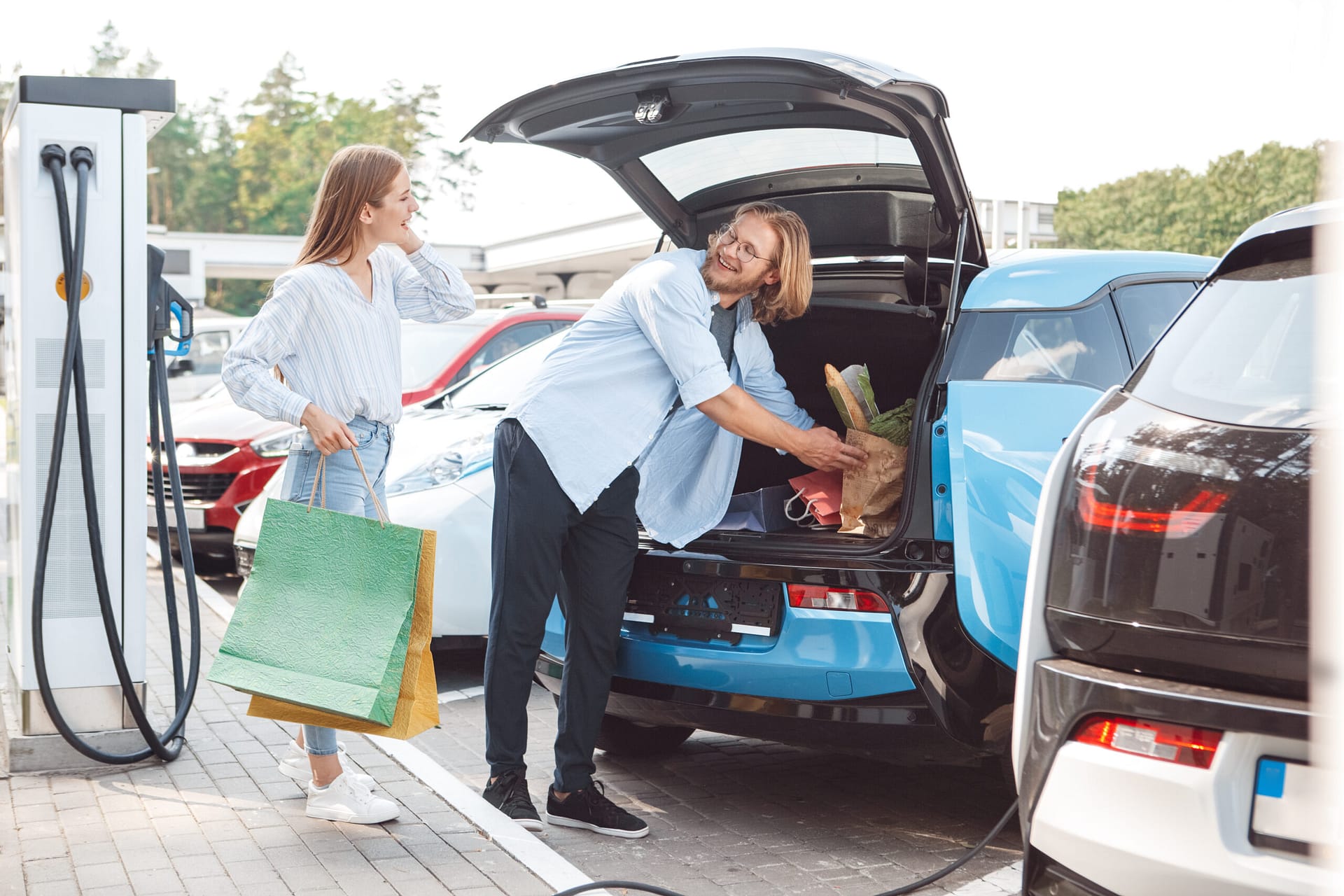 EV CHARGING FOR
RETAILERS
Forward-looking retail leaders are realizing there is a huge opportunity in catering to electric vehicle drivers. Retail destinations that offer EV charging stations are attracting shoppers to stop at their location, visit more often and stay longer, all while charging their EV. As EV adoption accelerates, we will see more and more shoppers favoring retailers that offer EV charging stations, even if that means switching chains or brands. Once they have committed to a new retailer with electric vehicle charging, they are likely to be loyal and frequent shoppers.


Speak with an expert
HIGH-VALUE
EV DRIVERS
Offering customers EV charging stations gives retailers the ability to generate more revenue. The fact that EV drivers spend longer in store while their vehicle is charging is a huge benefit, this allows them more time to potentially spend money. Then there is the potential to enhance the customer experience and improve customer retention by offering EV charging. Learn how EVESCO's unique combination of EV charging and battery energy storage can help future proof your retail destination and make your customers more loyal, visit more often and spend more money.


BOOST
RETAIL SALES

WITH EV CHARGING

If you manage a retail store, shopping center, or mall you can use EV charging to boost sales and drive a competitive advantage.
Attract High-Value EV Drivers
Increase Customer Spend
Advertise Your Products and Services
Enhance The Customer Experience
Build Customer Loyalty
Promote Your Destination
We make it easy for retailers to future proof their EV charging infrastructure
Our team of EV charging and energy storage experts is on hand to help you future proof your retail destinations EV charging
Speak with an expert
EVESCO
REMOVES BARRIERS

TO EV CHARGING
1
ADDRESSES THE ISSUE OF LIMITED GRID POWER
Many retailers are limited by the amount of electricity they can use from the electric grid. EVESCO's unique combination of energy storage and fast charging technology can increase power output enabling the rapid deployment of EV charging stations without the need for expensive electric grid upgrades.
2
REDUCES ENERGY COSTS
EVESCO's optimized energy storage dramatically reduces energy costs when compared to conventional EV charging stations. By reducing demand charges and shifting usage from peak to off-peak periods, savings can be as much as 70%.
3
PROVIDES FLEXIBLE BUSINESS MODELS
Committed to accelerating the deployment of fast EV charging stations, EVESCO provides flexible pricing models to suit every business, allowing any location to be turned into an EV charging location. These pricing models include various leasing options.

How it works
Below we take a look at the difference between conventional EV charging stations and the EVESCO solution.
EVESCO takes power from the grid and/or other generation sources and intelligently stores it for use when it is needed.
Increases power output to deliver fast and ultra-fast charging at retail locations with limited grid availability
Reduces energy costs and maximizes revenue through optimized energy management
Creates a more reliable and resilient electric grid by utilizing stored energy during peak times
EV charging stations will work during power outages and grid events, especially important during emergencies or evacuation scenarios
Optional ability to integrate with site-building to further reduce energy costs and add resilience during power outages
EV charging stations take their power directly from the electric grid.
Limited by the number and type of chargers that can be deployed based on electric grid power availability (in many key charging destinations grid power is already limited resulting in no available power to introduce EV charging )
Subject to high demand charges and high-cost energy for usage in peak times
Puts additional strain on the electric grid during peak times
Chargers will not work during grid power outages
FUTURE-PROOF

EV CHARGING

We combine proven battery energy storage technology with intelligent energy management and the latest in fast charging capabilities to provide retailers with flexible EV charging solutions that deliver more power, lower energy costs, optimize energy usage, and increase grid resilience.

EVESCO's innovative electric vehicle charging solutions are designed to meet current and future EV charging demand and with a full range of Level 2 AC and Level 3 DC fast chargers, you can be sure we have the right solution for your retail business.

Talk to an expert
ENGAGING
EV CHARGING
EV charging station owners can capture charger revenue and increase retail sales while engaging directly with the EV driver. EVESCO offers DC fast-charging stations with integrated media screens for maximum customer engagement. Share customized content to increase brand awareness and promote products and services or generate additional revenue through advertising.
Learn more
REDUCE COSTS
MAXIMIZE ROI
Energy management is critical in the retail industry, retailers must balance the energy demand for EV charging with the existing (and future) power requirements of the site itself. EVESCO's innovative energy storage and intelligent energy management offer the ability to balance power between the retail site and the EV charging stations. This ability can dramatically reduce peak energy costs and demand charges for energy used for EV charging or power used on-site, this results in a quicker ROI than conventional charging solutions and gives you a competitive edge against competing retailers.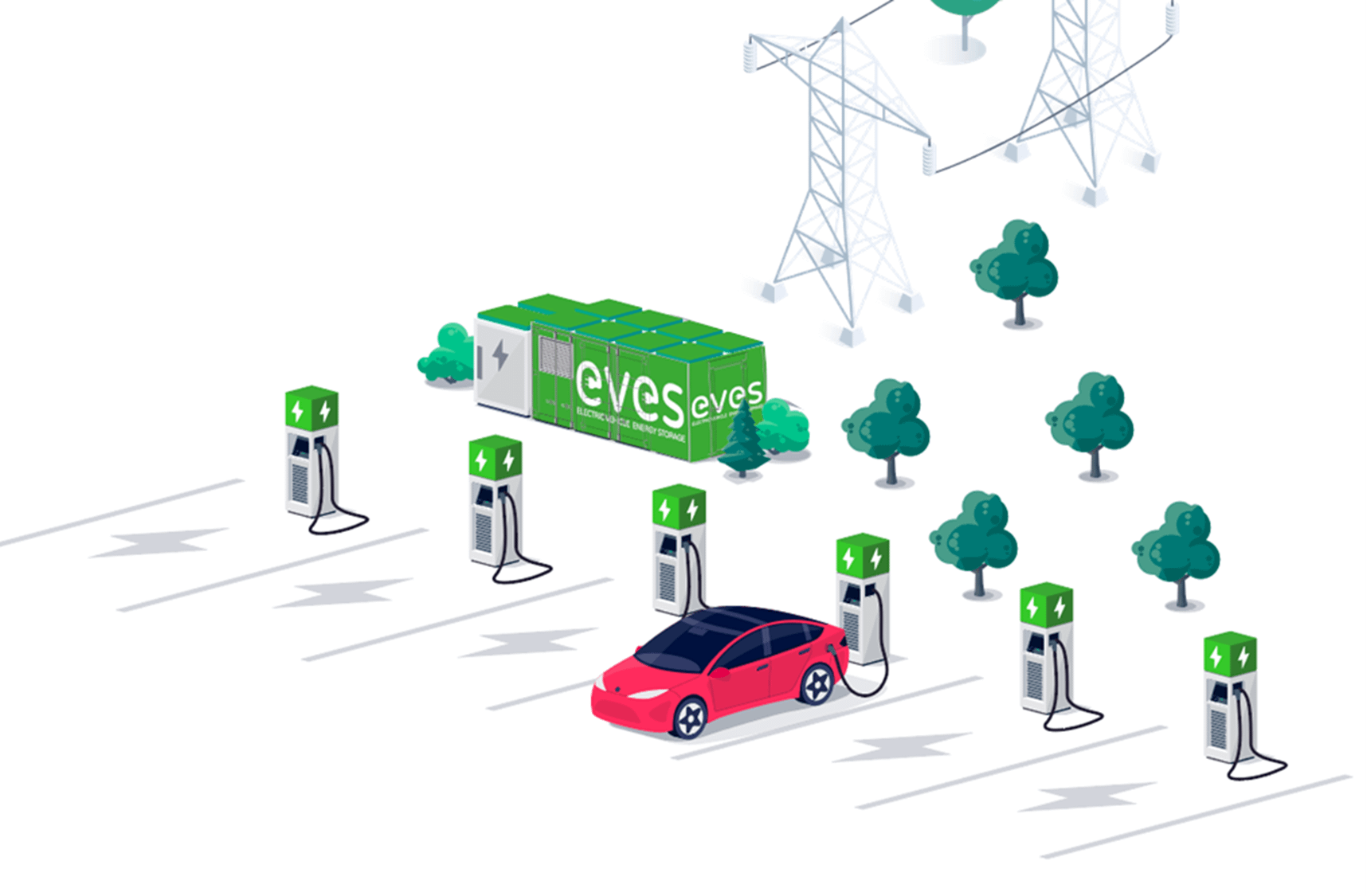 Custom EV charging solutions for your business
Every retail business is unique and so are the charging needs. That's why at EVESCO we design every solution to meet the needs of your business today but also with the future in mind. With electric vehicle charging solutions implemented for businesses globally, we'd love to help you on your EV charging journey. Get in touch to find out more about investing in EV charging solutions.
Get in touch